Request for Installation of a 3 Way Stop, Marked Crosswalks and Speed Sign at Gibraltar Blvd. and Aeolian Dr.
11
people have signed this petition.
Add your name now!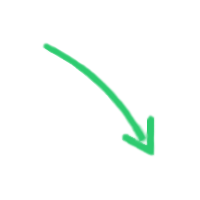 11

people

have signed.

Add your voice!
Maxine K.
signed just now
Adam B.
signed just now
With this petition, we respectfully request for the city of NSB to immediately install stop signs on Gibraltar Blvd. at Aeolian Dr., for east and west bound traffic, install crosswalk markings on Gibraltar Blvd., Aeolian Dr. and Sparta Dr. at that corner, and place a 25 mph sign on the north side of Gibraltar between Sugar mill Dr. and Aeolian Dr..
Gibraltar Blvd. was a dead end street since the community of 113 homes in the Isles of Sugar Mill was developed in 2009. Currently there is only a stop sign on Aeolian Dr. at Gibraltar Blvd., which allows traffic on Gibraltar Blvd. in both directions flow without stop. No traffic studies have ever been completed on Gibraltar Blvd. before or after Coastal Woods was developed.
The current population of The Isles of Sugar Mill original 113 homes is approximately 250 people and 200 vehicles. No new building will ever happen.

Gibraltar Blvd. is no longer a dead end street. In 2017 the community of Coastal Woods of over 700 homes was developed. Currently most of them are occupied, with another 250 more homes to be built, as recently approved by the NSB city officials. Fully loaded construction vehicles have and continue to use Gibraltar as the entrance and exit to Coastal Woods multiple times every day. It is 1 of 2 entrances and exits Coastal Woods residents and fully loaded construction vehicles use every day.
The new population of 700 homes in Coastal Woods is approximately 1400+, with approximately 1300+ added vehicles, plus construction vehicles which all now use Gibraltar Blvd. to enter and exit their community several times each day.
That intersection is the designated school bus pick up and drop off location, 3 times each day for all NSB schools, preschool, elementary, middle and high school students living in these communities and receive transportation support from the Volusia County Board of Education Transportation Dept.. The designated bus stop is on Aeolian Dr. very close to the corner of Gibraltar Blvd. and Aeolian Dr..

Since 2018, three times each school day for 9 months of the year that corner is bottle necked with parked cars on either side of Gibraltar and Aeolian, and in the adjacent cul de sac Sparta Dr. with cars of parents of children entering or exiting the cars and buses.
There are no marked crosswalks on Aeolian Dr., Gibraltar Blvd. or Sparta Dr. at that location. Children dart out and around cars and the school bus onto Gibraltar and Aeolian Dr.. The lack of stop signs and crosswalks on Gibraltar prevents students and any pedestrians from safely crossing Gibraltar. The Isles of Sugar Mill residents are unable to safely exit their community, even without the school bus schedule, because of the volume and speed of traffic on Gibraltar Blvd., in both directions.
No speed limit sign has been placed on the north side of Gibraltar Blvd. between Sugar Mill Dr. and Aeolian Dr.. The volume of resident complaints of speeding through that area recently resulted in the NSB Police Dept placing a speed monitor device at that location.
The safety hazard to the unprecedented number of young children using the school buses three times each day is obvious and undeniable. With more buses and riders to come as the 250 additional homes are finished and occupied.
In addition, the walking paths within each community and along Sugar Mill are now connected; bringing an unprecedented number of pedestrians (elderly with assist devices, families with dogs, strollers, young children), bike riders, and runners, etc. now crossing through that area at all hours, every day.
Installation of a 3-way stop, marked crosswalks on Gibraltar Blvd., Aeolian Dr. and Sparta Dr., and a speed limit sign on the north side of Gibraltar between Sugar Mill and Aeolian, will be the 1st step taken by the city of NSB to help keep drivers alert to the daily hazard, and possibly prevent accidents in that congested area with a child, pedestrian, dog walker, runner, or bike rider getting struck by a personal or construction vehicle. .