Request for Further IU Actions on Trump Executive Orders
1037
people have signed this petition.
Add your name now!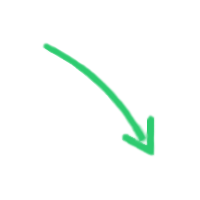 1037

people

have signed.

Add your voice!
Maxine K.
signed just now
Adam B.
signed just now
**Please SIGN with full legal name and, if you so choose, identify any relevant title/position in the COMMENTS section (e.g. student, faculty, administrator, staff, community member etc.).

Dear President McRobbie, Provost Robel, and Bloomington Faculty Council,
We, the undersigned, represent a large, diverse, cosmopolitan, and globally committed group of persons, all sharing a passionate concern over the direction of our country with the election of Donald Trump and the potentially disastrous effects of his policies on the entire Indiana University system and the Bloomington community. Among us we count graduate and undergraduate students; community organizers; faculty of multiple ranks and diverse disciplinary backgrounds; and current and former high-level IU administrators.
We are IU and we are Bloomington.
We are outraged by the recent Executive Order that bans entry to foreign nationals from seven, majority Muslim countries, and that calls for "extreme vetting" in the evaluation of visa requests. We are certain this is merely the beginning of future attempts to make Mr. Trump's racist, sexist, and xenophobic mindset into formal US policy, both foreign and domestic. We find some hope in the judicial actions being carried out at the national level, like those by the ACLU, and we note encouraging signs of protest emerging from those on the more conservative end of the political spectrum in light of recent events.
We would like to express our sincere appreciation for President McRobbie's recent public statement, particularly his explicit invocation of the frightening contradiction between the Trump administration's actions and the core values of global scholarship and cosmopolitan citizenship that a research university like IU stands for:
The executive order issued on Friday that bars citizens and refugees from certain countries from entering the U.S. is contrary to the very core of our values as an institution committed to excellence and innovation, a diversity of community and ideas, respect for the dignity of others and engagement in the economic, civic, cultural and social development of our state, our nation and our world. (January 29, 2017)
We also represent scholars, students, and citizens convinced that our country, under its current leadership, is entering a period of extraordinary crisis.
As a result, we believe that firm words must be followed by principled actions, specific policies, and public encouragement to assure solidarity, compassion, and support for those made most vulnerable by the current political atmosphere. This certainly starts with IU's student body, particularly the international and undocumented among them, but it also extends to faculty, staff, visitors and the broader community in which we all live.
After holding an organizing meeting, with more than 50 persons present, we circulated this letter to a larger constituency and have arrived at the following requests for clarification and as points of concern. We present them in hopes that we can work directly and quickly with IU administration and the Bloomington Faculty Council to clarify IU's position on how the current Executive Orders and possible future actions of the Trump administration will affect those in our community and institution:
1. We note that the strong public statement issued by the University of Michigan's President Mark S. Schlissel explicitly states, "Campus police will not partner with federal, state, or other local law enforcement agencies to enforce federal immigration law except when required to do so by law." We ask that IU issue a similar statement clarifying the role of campus police in relation to other law enforcement or federal immigration officials.
2. We ask that IU provide specific resources to international students currently in the US who are now fearful of leaving due to the possibility of being denied reentry and provide specific resources to those undocumented students fearful of potential deportation. Of particular concern are legal counsel, academic resources, food, and housing.
3. We are aware of the ongoing conversations taking place between Provost Robel, the Bloomington Faculty Council (BFC), and the UndocuHoosier Alliance. We ask that IU administration and/or the BFC move quickly to address their concerns and respond in full to their proposed resolutions.
4. We ask that IU administration take specific actions in order to assure members of the IU faculty or staff with foreign visa or permanent resident status of their employment status in both the short and long term.
5. We believe there is strength in numbers and there are ready allies in peer institutions and neighboring states. We ask that the IU administration develop a strategy of alliance and enter into joint statements and actions with other Big Ten universities. They are facing a very similar crisis with regards to their international and undocumented students, international faculty, and foreign visitors.
6. We are fully aware of the complex political and financial terrain on which IU administration must operate within the state of Indiana and on the national stage. We also believe that in times of crisis, statements of explicit solidarity with the vulnerable mark important gestures and crucial turning points. We believe the IU administration should consider issuing a statement that declares IU a "sanctuary campus" in solidarity with those institutions from around the country that already have and in response to the broader campus sanctuary movement, whether in full or in some restricted capacity.
Sincerely,