Request for an Independent Investigation of Chief of Police Michael Radzilowski
10
people have signed this petition.
Add your name now!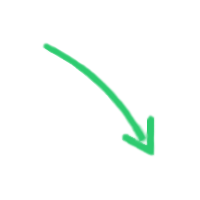 10

people

have signed.

Add your voice!
Maxine K.
signed just now
Adam B.
signed just now
I created this petition asking for citizens and business owners within the City of Bradenton, along with those who may work or visit the City of Bradenton to demonstrate that you are not pleased that the City of Bradenton Mayor Wayne Poston is not listening to his constituents, or visitors to the City of Bradenton.
Deputy Chief of Police Warren T. Merriman III has been under a criminal and parallel Internal Affairs Investigation since August 28, 2014. On October 15, 2014, Chief Radzilowski told Deputy Chief Merriman who had known legal counsel to meet with him without any reason provided, minutes into the meeting between the two, Chief Radzilowski told Deputy Chief Merriman that if he resigned his employment that the City of Bradenton would drop all Criminal Charges against him, Merriman said, "'No, an innocent man will not resign his employment based on false allegations made against him. And any resignation would forfeit any right after the criminal case of having a future in law enforcement because we all know when someone resigns their position based on allegations, the opinion of community is going to be that he was guilty.' Merrimansaid, 'Chief, as far as I know, the state was looking at two criminal charges, and then the Chief of Police said, 'Oh no, that was under pre-trial intervention offers; now they are going to charge you with six to seven criminal offenses." Merriman believed that the Chief of Police was compelling him to resign under duress and without his legal counsel present. The Chief of Police denied making these statements when interviewed by the Bradenton Herald. How can we have a Chief of Police that will not admit such a mistake being made, he is suppose to set the example for his 149 subordinates.
The Deputy Chief of Police passed an independent Polygraph examination attesting to the fact that the Chief of Police did attempt to force him to resign under the threat of criminal charges being pressed against him.
The Chief of Police should be investigated for his actions, just like any other officer or City Official would be, but Mayor Poston refuses to take action as requested by his constituents. By showing your support we can further ask Mayor Wayne Poston to take action for the people who voted him into office.
Also please visit the Facebook Page - "Justice for Deputy Chief Warren T. Merriman III" so you can become more educated on this matter.