Student Backing for a Music Industry course at Tulane University
291
people have signed this petition.
Add your name now!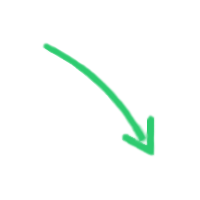 291

people

have signed.

Add your voice!
Maxine K.
signed just now
Adam B.
signed just now
"The Music Industry: Fundamentals of Business and Production" Fall 2015
Instructor: Chris Finney, Adjunct Professor of Music
Class meetings: Mon., Wed., Fri., 2-3:15pm, Dixon Hall #201
Office hours: TBD
Course Goals
This course is designed to address critical questions such as this: how does one go about earning a living as a) a musician, b) a business professional working alongside musicians, and c) a professional working within the overarching music industry? Without necessarily becoming rich and famous, how do you sustain a career out of your chosen craft?
The goal of this course is to provide a comprehensive overview of two major pillars of the music industry: the business end and the creative end. Students will develop a foundational understanding of many facets of the music industry, including (but not limited to): roles within the music industry, recorded and live music production, fundamental financial and legal concepts in music, and promotion and maintenance of productions. The curriculum fosters such development by providing an intensive exposure to existing industry standards and real-world experiences of visiting industry professionals.
Course Objectives and Outcomes
By focusing on specific areas of the music industry, the course will provide the following: a) a thorough examination of vital business acumen required to cultivate a career in the music world, b) a primer to the production of music, c) a primer to the current technology involved in music creation, and d) a primer to the future of the music industry. Readings in (XX), as well as weekly class forums with guest speakers, will immerse students in a diverse landscape of music professionalism. Each three-week span will incorporate three distinctive guest speakers, whose collective insight will generate multi-angle perspectives into the music industry. Thorough analysis will emerge during class discussion. Varied written summaries procured by the students will also foster semester-long analysis. A research project conceived in the second half of the semester will result in a final paper at semester's end. The final project, in conjunction with the final paper, should challenge each student's own comprehension of the course material. Upon completion of the course, students will have the advantage of understanding a multitude of invaluable real-world perspectives into the industry—before they apply for a job.
Required Texts to Purchase
TBD
Course Sequence and Readings
Each three-week segment of the course will cover a specific facet of the music industry. Classes will function in the following weekly cycle:
Monday - Guest Speaker, followed by class Q&A (moderated by professor)
Wednesday - Class discussion related to previous class content
Friday - Further class discussion and preparation for Monday's guest speaker
A different guest speaker will come to class on every Monday of the semester. The professor will establish the Guest Speaker schedule before the semester begins to avoid any curricular conflicts. During Wednesday classes, the professor and students will disassemble and digest content related to Monday classes. On Fridays and over weekends, students will prepare for the ensuing week's guest speaker and course material. Readings and group discussions/writing assignments will appear on Blackboard to allow preparation for the following class. The idea is to generate data and further conversation as well as to create a weekly forum in which students can accessibly digest all material.
Policies
This course is run as a seminar: attendance and class discussion are mandatory.
Students will be required to write brief entries related to appropriated material (1 or 2 pages double-spaced) after each class, due at the start of the next class. The students will be assessed by their participation in class discussions as well as participation with the guest speakers. They will be encouraged to prepare unique and insightful questions for the guest speakers and group discussion, as well as being challenged by questions presented to them in these forums. They will be encouraged to report on current events and comment on their experience of industry awareness. The final grade is based on class participation and attendance, as well as a research project chosen from these four options:
Option 1: XX
Option 2: XX
Option 3: XX
Option 4: XX
Course Schedule (subject to adjustment)
Week One: Introduction and Orientation
A. Scope
B. Introduction to terminology
C. Expectations of students and coursework
Weeks Two, Three, and Four: Studio Music Production, Guest Speakers XX and XX
A. History
- Blumlein, Edison, Putnam
- Large Format studio transition into Home studio
- The studio as a creative space and as a tool
B. Signal Path/Hardware
- Microphone/tape machine/console
- Computer/software
C. Creating Music
- Instruments/Band
- Software based/Sequencing
- Scoring/Film/TV
Weeks Five, Six, and Seven: Live Music Production, Guest Speakers XX and XX
A. Show Production
- Who, When, Where
- Production, Promoter
- Budget/Funding
B. Show Promotion
- Budget
- Getting the word out
- Preparing the venue
C. Legal
- Band Contract
- Additional Contracts
- Insurance
- P/L
Weeks Eight through Fourteen: The Music Business, Guest Speakers: XX
A. Who Does What and Why
- Artist
- Producer
- A&R
- Label Rep
- Publisher
- Songwriter
B. Copyright
- For Hire
- Residual
C. Licensing
D. Publishing
E. Label Financing/Crowd Funding
F. Legal
- Bob Lefsetz, Donald Passman, John Frankenheimer, etc….
FINAL PAPER DUE xx/xx/xx @ 5pm