REPRESENTATION FOR CORRECTIVE ACTION TO REMOVE LIMITATIONS ON SURAT AIRPORT (STV) RUNWAY
202
people have signed this petition.
Add your name now!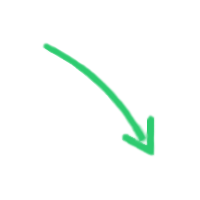 202

people

have signed.

Add your voice!
Maxine K.
signed just now
Adam B.
signed just now
Representation to:-
The Airport Director,
Airport Authority of India
Surat Airport,
Surat.
Representation by:-
Individual Citizens of Surat as per list appended, together signing this representation. Individuals are also members of social media group in Facebook known as We Want A Working Airport at Surat https://www.facebook.com/groups/suratwants2fly
Sir,
We thank you and your organization for improving the Surat Airport to a great extent after it was handed over to the Airports Authority of India by our Gujarat State Government. We are proud that our city has a functional airport offering facilities in line with international standards.
Surat Airport as you are aware had been inaugurated with a daily Airbus A 319 flight to Delhi by Indian Airlines, now operating as Air India. Over the years the services have been degraded to 6 days a week CRJ to gradually a 3 day a week ATR service. On the other hand, the private carrier SpiceJet started serving Surat in February 2012 and is currently having 2 B737 flights daily serving destinations like Delhi, Mumbai, Bengaluru and Kolkata plus many more destinations via these cities.
For a city of 5 million, this is very inadequate as can be seen that these flights are considerably loaded. You have also permitted chartered flights of B737 capacity to bridge the demand. Obviously we are also representing to airlines to provide more services to Surat both domestic as well as international. However, airlines have declined to respond to our requests and we have been given to understand that at the time SpiceJet started services to Surat, a limitation has been imposed on the runway not to allow more than 2 operations of aircraft having weight of over 75,000 kg upto its rated capacity of 80,000 kg.
These services are inadequate for Surat and in order that a city of 5 million people is not put to any inconvenience we request you to immediately carry out the corrective action to remove this limitation on the runway without disruption of existing services. We would also request you to carry out these repairs in a time bound and efficient manner to prevent further inconvenience to all South Guajarati's living nationally and internationally.
Originally the airport master plan had a runway length of 9,000 ft for safe operations of twin aisled wide bodied twin engine aircraft. However, as Air India was the only operator using single aisled aircraft, the runway construction was stopped at 7,200 ft. We request you to carry out the necessary work as follows:-
1. Extend the runway by 1,800 feet to original plan of 9,000 ft. This is to be extended at the 04 end that is adequately strong.
2. After the extension, you can take up reconstruction at the 22 end that is not adequate.
This itself should be sufficient to remove the limitations imposed. The rest of the runway can be gradually repaired as per routine maintenance.
We request that this be immediately planned as more fliers need to fly from Surat Airport and the flights we have are not adequate. Please also note that gradually airlines are phasing out the smaller capacity regional aircraft and for economy of scale they are inducting the single aisled wide bodied aircraft like B 737 and A 320. Therefore a city of five million should have facility to ensure growth of aviation to cater to its citizens.
Thanking you,
Yours faithfully,
Appended Signatures.