Theatrical Release for Repo! in Australia
235
signers.
Add your name now!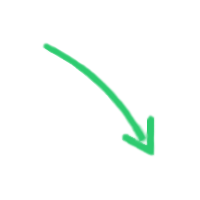 235

signers.

Almost there!

Add your voice!
Maxine K.
signed just now
Adam B.
signed just now
The purpose of this petition is for Repo! The Genetic Opera to have a theatrical release in Australia. Synopsis: In the year 2056 - the not so distant future - an epidemic of organ failures devastates the planet. Out of the tragedy, a savior emerges: GeneCo, a biotech company that offers organ transplants; for a price. Those who miss their payments are scheduled for repossession and hunted by the villainous Repo Man. In a world where surgery addicts are hooked on painkilling drugs and murder is sanctioned by law, a sheltered young girl searches for the cure to her own rare disease as well as information about her family's mysterious history. Directed by Darren Lynn Bousman (Saw II, Saw III, Saw IV) and produced by Twisted Pictures and Lionsgate, this futuristic horror rock opera stars Paul Sorvino (Goodfellas), Alexa Vega (Spy Kids), Paris Hilton (House of Wax), Anthony Head (TV's "Buffy the Vampire Slayer"), Bill Moseley (The Devil's Rejects), Ogre (from the band Skinny Puppy) and world-renowned opera singer Sarah Brightman (Broadway's "Phantom of the Opera"). By fusing Rocky Horror Picture Show and Blade Runner, this unique production will modernize the "rock opera" genre with original music and rich, dark production design. This is not your parents' opera... The petition is to show the movie theater owners (whether big or small) as well as Hoyts Distribution that there is an audience for this film, and that we want to see the film the way it's meant to be seen, on the big screen. *UPDATE: 07/01/2009 Well I recently contact Hoyts Distribution, spoke to Heather and said that there are plans to release the film state wide, they just don't know when they'll release it etc. So keep checking their website at http://hoytsdistribution.ninemsn.com.au and hopefully they'll update it with information about release date for Repo! The Genetic Opera... 16/12/2008 I was able to get in contact with the Luna Outdoor recently and asked them couple questions in regards to the screenings, and here goes. 1. The film will be a 35mm print, not a DVD or Blu-Ray copy of the film... 2. The distributor for the film isn't Lionsgate Australia, its now Hoyts Distribution... So I will try and get in contact with Hoyts and see what they are doing about getting Repo! The Genetic Opera released here in Australia... If anyone should wish to contact them... here are their details; and ask for Heather... Hoyts Distribution Pty Ltd Level 5, 187 Thomas Street Haymarket NSW 2000 Postal Address: GPO Box 110 Sydney NSW 2001 Telephone: 61 2 8275 6100 Facsimile: 61 2 8275 6146 http://hoytsdistribution.ninemsn.com.au Expect more updates soon... 04/12/2008 Repo! The Genetic Opera is going to be shown in Western Australia at Luna Outdoor Leederville)from 05/02/09 to 13/02/09 Information is here... http://www.lunapalace.com.au/index.phpcin=cinemas&cinema=5 Tickets are available here http://www.lunapalace.com.au/index.phpcin=online&choice=select_cin&id=5 30/11/2008 I questioned Terrance Zdunich about the Road Tour in Australia and asked if there was anything we can do to make it happen. This was his response... tz: we're not there yet...but soon. The good news is that Australia may have a totally different distributor than LGF (Lionsgate Films), which may be a good thing for you and everyone in Australia. So hopefully we'll hear more news about the new distributor soon. 17/11/2008 Darren Lynn Bousman and Terrance Zdunich were asked a question in the Repo! Chat if there will be Repo Road Tours in Latin America, here's their response... dlb: I want to know they are getting responded to. Repo success in America will determine every other market. tz: We're focusing on The States now. BUT, DLB and I have already spoken about having road tours in Australia and the UK for starters. So it is starting to look more and more likely each day that Repo! will eventually get seen in Australia in the near future, but keep signing the petition, and if already have so, go tell your friends to sign it. The more signatures we have, the greater our chances will be to see it :D Thanks!
Sponsor
http://www.ipetitions.com/
Links
Repo! The Genetic Opera (Official Website) www.repo-opera.com Repo! Opera Board www.repo-opera.com/board Repo! Chat Room http://host300.123flashchat.com/repoopera/ Hoyts Distribution http://hoytsdistribution.ninemsn.com.au Wikipedia - Repo! The Genetic Opera http://en.wikipedia.org/wiki/Repo!