Replacing the current Group owner of EST/France (Master-Bate) by Evalcse
62
signers.
Add your name now!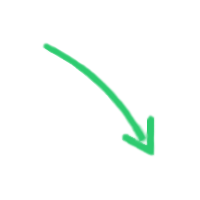 62

signers.

Almost there!

Add your voice!
Maxine K.
signed just now
Adam B.
signed just now
English version below




Aidez-nous à faire en sorte que le Support Fetlife remplace le Group Owner du groupe EST/France (Master-bate), par Evalce (anciennement Mr_Cuir) qui a assuré la tache de modération depuis plus de deux ans maintenant, tout en s'impliquant dans le développement des Munchs, l'accueil de tous les nouveaux et la promotion de nombreux évènements kinky dans votre région .



Master-bate ne remplit plus aucun des rôles que vous attendez d'un Group Owner, pour un groupe visant à promouvoir les évènements et la vie kinky de votre région :
- Il ne répond ni aux membres du groupe, ni aux Group Leaders(modérateurs) du groupe.
- Il n'a pas participé à la vie locale, ni posté aucun message dans ce groupe depuis 3 ans (son dernier message, daté du 27 avril 2012 : https://fetlife.com/groups/37327/group_posts/2450160#group_comment_27627332 )
- Il a nommé et défait sans consultation ni sans communiquer aucune explication, certains modérateurs de ce groupe.
- il n'a plus aucun aucun ancrage local, ayant déménagé tres loin de votre communauté depuis près de 3 ans.



Evalcse est le plus ancien modérateur pour ce groupe, quasiment notre patriarche. Il a accepté de devenir Group Owner, afin de permettre à la nouvelle équipe de modération de se constituer. Si vous voulez soutenir Evalcse dans son projet pour se retirer sereinement de la scène locale tout en défendant les intérêts de notre communauté au mieux, comme il l'a toujours fait, merci de signer cette pétition.





======
english version, for the FetLife caretakers




Please help us in asking the Fetlife Support to replace the current Group Owner of the group EST/France (Master-bate) by Evalcse (aka Mr_Cuir), who has been devoted in acting as Group Leader for more than two years, and deeply involved in promoting Munch and kinky event in your eastern France district.



Master Bate is not what you expect from a Group Owner for a regional group aiming to reflect the local kinly life:
- He does not respond to Group Members, nor to Group Leaders
- He has not participated in any local activity and has not posted for more than 3 years (his last post, dated April 27th 2012:https://fetlife.com/groups/37327/group_posts/2450160#group_comment_27627332 )
- He has promoted group leaders and removed some of them without any explanations,
- he does not have any local connection to your area, since he moved miles aways since almost 3 years.



Evalcse is the elder of the Group Leaders. He agreed to be promoted Group Owner in order to build a Group Leaders team. If you want to support Evalcse in making all needed enragement to allow him to retire while defending the interest of your local community as he always did, please sign this petition.