Replacement of disposable plastic cups with recyclable alternatives
276
signers.
Add your name now!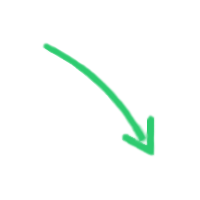 276

signers.

Almost there!

Add your voice!
Maxine K.
signed just now
Adam B.
signed just now
OUR LETTER TO
Dr. Jón Atli Benediktsson, Rektor/President
University of Iceland
Sæmundargata 2,
101 Reykjavik, Iceland

and
Félagsstofnun Stúdenta / Icelandic Student Services
University of Iceland, Háskólatorg
Sæmundargata 4,
101 Reykjavik, Iceland
We urge you to please completely remove disposable plastic cups in all cafeterias of the University of Iceland and replace them with reusable glass alternatives. It has been a great achievement that all coffee cups on campus are now recyclable. However we would like to ask you to take the next step and also expand the sustainable movement onto water glasses, by abandoning the plastic cups and embracing glass.
Wherever we look, plastic surrounds us in our every day life. The chair you sit on, the mouse you scroll, your computer, you probably also wear at least one item made of plastic. We tend to use most of those things for a while, but disposable drinking cups are rarely used more than once. After we discard the items made of plastic, a very small proportion of them gets recycled - eventually into more plastic -, with the majority ending up in landfills or becoming loose plastic waste in the oceans. This accumulated plastic can form floating trash islands, pollute our beaches, turn into lethal hazard for marine life and poison the food chain.
In support of our concerns, please see below our arguments listed:
(1) In the light of the concept REduce – REuse – REcycle, we can maximize our positive impact on the environment, when we manage to reduce our consumption. Though recycling is a cherished option by many, it is the least effective among the three.
(2) In comparison, even though drinking glasses might have a larger initial manufacturing cost, on the long run they are more cost- and environment friendly, than disposable plastic cups(i). As well, when it comes to recycling, when done properly, glass can be reused, as opposed to plastic, without the material loosing its integrity.
(3) Removing plastic cups would greatly improve the University's reputation as credible and progressive. The whole department of Natural Sciences in Askja, those dedicated to researching the causes and effects of our impact on the environment, still use plastic cups in their lunch break to have a glass of pure Icelandic water. By providing students and employees of the University with a better, sustainable option, everyone could have a chance to effectively contribute to a more viable future.
(4) By taking this step, the University of Iceland can stand out as an inspiring example not only to other universities, but a broader public audience too.
So, please help us by reducing the opportunities for plastic consumption on campus. This simple, seemingly small step will benefit all of us.
Yours sincerely;
(i) Carbon-clear. (2012). http://carbon-clear.com/files/Reuseable_vs_Disposable_Cups_2012.pdf