Replace Showrunner/Executive Producer Rick Eid on NBC's "Law & Order"
20
people have signed this petition.
Add your name now!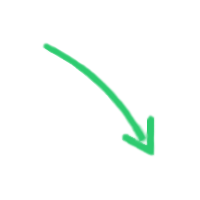 20

people

have signed.

Add your voice!
Maxine K.
signed just now
Adam B.
signed just now
We fans/viewers of NBC's "Law & Order" franchise call on creator Dick Wolf/Wolf Entertainment and broadcast network NBC/Universal Television, to replace Rick Eid with someone else as show runner/executive producer of the reboot of the show.
Background:
Rick Eid (who is Los Angeles based) has a history in the franchise and a lot of it not good. He started as a staff writer on the show back in the 15th season, the season where a lot of behind the scenes as well as on camera turbulence began with the show. He worked under show runners: team Roz Wineman/Eric Overmyer (season 15), Walon Green (season 16), Nicholas Wootton (season 17), all of whom were only running the show for one season due to many differences. Eid was done on the show as staff writer and producer after season 17, his standalone episodes were solid at best.
Eid wrote an episode of "Law & Order: Criminal Intent" in 2011 and further went on to run "Law & Order: Special Victims Unit" for it's 18th season in 2016, which was met with controversy for many issues; the tone of the episodes seemed to cater to rape victim blaming and being apologistic towards rapists, there were issues with production behind the scenes, fans, the cast/crew and critics alike were displeased with the direction of the show and all of this even resulted in NBC pulling an episode of the series based around former President Donald Trump ("Unstable") that to this day has never aired and NBC. In 2017, it was announced Eid was 'moving' to run "Chicago P.D." and that Michael S. Chernuchin was replacing him.
On "Chicago P.D." Eid's run of it was just as tumultuous, leaving fans upset with how beloved cast members were written out of the show and how continuity errors were numerous as well as storylines dragging on too long, particularly as it concerns pairing the characters (and writing them out of character). As well as turning Voight (Jason Beghe) into a police Sgt. with a mob boss mentality. Under his direction there was a lot of hostility and tension on the set as well as corrections and changes in production. Wolf and NBC announced they were making him showrunner for the reboot September 2021, to where he departed "CPD."
Renè Balcer (seasons 7-10, 18-20) and Michael S. Chernuchin (seasons 4-6, 13-14) were the primary showrunners who made "L&O" run smoothly and started when the show did back in 1990. Warren Leight ran "SVU" seasons 13-17 and returned it's 21st season and is the incumbent.
Now:
We are calling on the aforementioned to replace Eid due to the reboot series suffering part of that fate so early in the run. The episodes are written with a victim blame undertone that is reminiscent of his time on "SVU", we have had episode changes and reshoots, the characters are not fleshed out and are stereotypes, Frank Cosgrove (Jeffrey Donovan), Nolan Price (Hugh Dancy), and Samantha Maroun (Odelya Halevi) in particular. The scripts are way too close to the headlines they are depicting. The cast is great, but the writing is atrocious. There is a sharp decline in viewers from the premiere, and the critical response shows that there is disappointment and a problem. The fans, as well as the cast and crew deserve better! If they want "LAW & ORDER THURSDAY" to succeed on NBC, they need to make a change to "L&O" and make it fast or go ahead and look forward to "SVU" being the only show standing, yet again. Ilene Chaiken was recently replaced on "Organized Crime" for honestly the same reasons.
The fans are asking for change and for Dick Wolf/Entertainment and NBC/Universal to deliver.