Repeal/Amend the Tobacco Act
368
people have signed this petition.
Add your name now!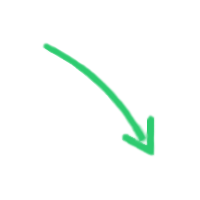 368

people

have signed.

Add your voice!
Maxine K.
signed just now
Adam B.
signed just now
To signatories, "Liking" it does not mean "signing" the petition, please go to bottom of the page to sign. Also after you click sign, it may take you to a page that asks for donations. JUST IGNORE. Your name will appear on the list. To Check whether your name appears on the Petition or not click Signatures and scroll to last page. thanks
Dear Members of Parliament

I the undersigned, as a concerned citizen, who cares about my country and fellow countrymen would like to petition to Repeal/Amend the Tobacco Act. This Act since the time it has come into effect has resulted in disenfranchising the Bhutanese people through the imposition of severe penalties on otherwise law abiding citizens for what are but minor infractions as smoking or chewing tobacco without receipts, or exceeding import of limited amount.
If this is done for the sake of public health, it is being done at the expense of peace and stability in this country. I would respectfully urge Members of the Parliament to hear the voices of the people who are distressed by an Act that simply does not, in anyway, work towards improving anything other than creating discrepancies (in how this law is being implemented - already we have seen how some have been arrested and sentenced to 3 year prison terms while some have gotten away with none) and sowing discord amongst the citizens - as it already has.

We do not see how this Act can benefit anyone when resources (law enforcement, prison space,time and energy) have been and will be wasted on trying to implement this Act when it could all be spent on many other important issues.
We ask for the immediate reversal of these penalties so that all those incarcerated for these minor offenses are released, so that they can carry on with their lives, and the country can go back to addressing the more pressing issues at hand, other than Tobacco. Like the others, I understand these are lessons that both you as legislators and us as a people can learn in our young democracy to resolve issues that we don't agree with, peacefully and respectfully. This has been the Bhutanese way for generations and we must try and keep it this way. We hope that you will hear our pleas and will act upon this as urgently as possible - convening an emergency meeting of parliament to address this issue - before more people are arrested, creating more dissent and unhappiness.

The Tobacco Act has proven that it does not conform to, but goes totally against the philosophy of Gross National Happiness which the government and people are known to abide by.
We have hope and faith that as representatives of the people you will take into account our views and realize that this is in the best interest of the future of our country and the wellbeing of our fellow countrymen.

Here the points that we would like you to address immediately
i) Repeal the Tobacco Act and start anew.
ii) If it cannot be Repealed then Amend it after further consultation with the people
iii) Remove all penalties of this Act and if new penalties/taxes have to be imposed do so in consultation and consensus with the people
iv)Free all those that have been imprisoned and remove any criminal records that may be against their names.
Kadinche
Sincerely
Concerned Citizen

Sponsor
Concerned Citizens: Tashi Gyeltshen Kinley Shering Khampa Thank you to each one of you for signing this Petition. You have just made a difference for the benefit of your fellow countrymen
Links
Facebook group: Amend the Tobacco Act