Repeal the Health Care Bill
32413
people have signed this petition.
Add your name now!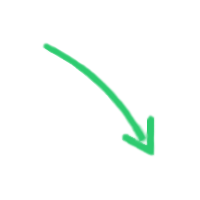 32413

people

have signed.

Add your voice!
Maxine K.
signed just now
Adam B.
signed just now
Now I've seen it all! Democrats proved they would stop at NOTHING to ram their government takeover of health care through Congress, flagrantly IGNORING the overwhelming opposition of AMERICANS, which you have expressed loud and clear from summer town halls to rallies on the doorstep of the Capitol. They didn't hear you because liberals don't listen!

Over the sound of your shouts to Kill the Bill, Pelosi, Obama and their allies cut shady deals and twisted arms to see impose THEIR WILL done upon you. I fight every day FOR you, to see YOUR WILL done in Washington, and AGAINST DC's radical Left. No wonder I am Pelosi's top target and subject to relentless liberal attacks. Already, a liberal attack group, Americans United for Change, is pouring $100,000 into TV ads in my district to silence my criticism and defeat me in November. With your help, I can win… WE can win!

Please sign my petition to REPEAL THE BILL and end this health care monstrosity. Turn back the TAKEOVER. Put yourself back in the driver's seat of YOUR health care. Tell Obama he can NOT take your God-given liberties as an American. Say NO to Nancy Pelosi and her blind ideological pursuit of the destructive liberal agenda.

In November, we have an opportunity to turn Washington around, to elect true conservatives who will right the ship and get America moving in a positive direction. Support conservatives to replace Pelosi with a Speaker who works for YOU. With a conservative majority, we can restore your liberties and work to REPEAL THIS BILL. We can bring our county back to its constitutional roots and core values of individualism, liberty and freedom for all, including freedom from an obtrusive, activist government that thinks it is better fit to manage your life than you are.

Join me in this fight! Sign the petition to repeal this unconstitutional government takeover of your health care!

Thank you and God Bless,

Michele




Paid for by Bachmann for Congress

Sponsor
Michele Bachmann is Minnesota's 6th District Representative in the United States Congress. She was first elected in 2006, and is running for her third term in 2010.
Links
http://www.michelebachmann.com