WE PETITION TO RESTORE THE PRESUMPTION OF INNOCENCE AND THE RIGHT TO A FAIR TRAIL BEFORE PUNISHMENT AND TO REPEAL THE PROCEEDS OF CRIME ACT
81
signers.
Add your name now!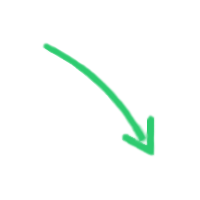 81

signers.

Almost there!

Add your voice!
Maxine K.
signed just now
Adam B.
signed just now
Restore the presumption of innocence.
A business woman who inadvertently purchased £250's worth of stolen goods from a supplier was ordered to pay the State the £7000 she has saved since starting work at 16 years old under the Proceeds of Crime Act. (POAC)
The man who has supplied her with the stolen property was ordered to pay just one £1 because err "he did not have any assets"
If the lady does not pay the State her life savings then she will go to jail and still have pay the £7000 plus the interest calculated at 8% per day
This is State extortion and oppression and has nothing whatsoever to do with justice. In fact it appears justice is the last thing the British Courts h=are interested in they seem to be finding way to relieve anyone who has the termidity to start a business of their own of their hard earned cash.
Going into business for you was always a risky business and entrepreneurs have taken on these challenges and brought prosperity to nations on the back of their enterprise and hard work. Now they are faced with State Persecution which means they are no=-longer considered to have innocently become involved even once in a dodgy deal or goods but considered guilty of complicity regardless of the facts.
The State the Crown Prosecution Service and the Police are pushing the British people into penury where only the very brave will consider running a business in Britain entrepreneurs will be moving abroad where not only are tax prospects better but where they will be welcomed and not treated as criminals if a client or supplier is found to be less than honest.
For the British population as a whole the Proceeds of Crime Act lauded as way to relieve Drugs Barons , Terrorists and Organised criminals of their ill-gotten gains now hardly effects the Mr Bigs as they have the finance to the for knowledge to have found way round the POAC.
The State now pursues easier targets frequently working class and lower middle class women who traditionally are the homemakers and savers with small businesses. Paedophiles, rapists, burglars and vandals are not worth pursuing as either the crime not being financial then POCA cannot be used or they are too dangerous to pursue. This invidious practise is increasing and so is police propaganda which encourages people to spy on each other in the manner of the Stasi whilst propagating the view that POCA is used against real criminals such as drugs barons when it truth it is not. They also fail to tell the public they get a bonus payment in senior officers pay for every pound they fleece from the public they are paid to protect.
The treatment or ordinary working people as criminals combined with State Theft of their life savings and bonus payments to Police Officers is leading to the collapse of Society as we know it.
Sponsor
tara@afbio.co.uk
Links