Repeal Immunity Laws for Cops, Prosecutors, and Judges
965
signers.
Add your name now!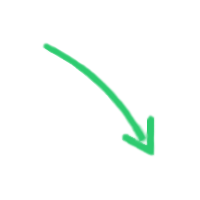 965

signers.

Almost there!

Add your voice!
Maxine K.
signed just now
Adam B.
signed just now
THE PETITION The Citizens of The United States of America hereby demand that the Sovereign, Judicial, Prosecutorial, Parliamentary, and Qualified Immunity Doctrines which currently shield government and law enforcement officials from prosecutions for crimes committed, and egregious conduct engaged in while "in their official capacity", be immediately and henceforth rescinded in their entirety.
The United States Constitution was written on the premise that "No man is above the law"; a logical extension of "All men are created equal". However, for the past 200 years, certain government officials and employees have been protected from prosecution and civil tort actions by various forms of "Immunity", which serve to encourage egregious conduct and criminal behavior, because the persons so-protected know that they can act with impunity, and will not be held accountable for their actions.
The various forms of Official Immunity renders the right of the Common Man to have "an effective remedy" against corrupt government agents moot, and utterly and all but completely negates the likelihood of a person so violated to sue for just compensation for his / her injuries.
We recognize that a course of action to IMPEACH government officials is provided for in the law, but impeachment of a guilty government official or police officer who caused a person to be wrongfully accused and / or convicted of a crime he did not commit, or a mother whose children were removed from the home by ACS/CPS without evidence to support abuse or neglect, for example, does not compensate the wronged party for injuries suffered as a result of the official's criminal misconduct.
We therefore demand that all such immunity be immediately rescinded, and that all men – whether in service to their government or otherwise – be criminally and civilly liable for their conduct as are private citizens who have no such government affiliations.
In addition, we demand that convictions of government officials of these crimes carry sentences three times that of the Penal Law Statues, and if the egregious behavior resulted in a wrongful arrest or conviction of a citizen in such case, for the citizen's "time served", or time that would have been served in the case of an overturned conviction in such a case, be served consecutively by the government official with no possibility of early release, pardon, or parole.
The doctrine of "The Ruler can do no wrong" has no place in the American Justice System, and we, the undersigned, demand its repeal of "Immunity" in all of its forms in the law in its entirety, and its practice in US courtrooms to be outlawed.
Read the original article on http://www.Net4TruthUSA.com/abovethelaw.htm
Sponsor
Net4Truth USA Christian Ministries Veterans For Constitutional Law
Links