REPEAL THE NATIONAL MORTGAGE SETTLEMENT
18
people have signed this petition.
Add your name now!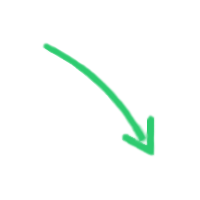 18

people

have signed.

Add your voice!
Maxine K.
signed just now
Adam B.
signed just now
GOVERNMENT SETTLES LAWSUITS BEFORE GRANTING BROAD IMMUNITY TO BANKS

Government's scheme: Settle lawsuits on banks' conduct related to mortgage loan origination services with Citigroup ($158.3 million settled yesterday) and Bank of America ($1 billion settled on February 9) on behalf of the battered FHA. But later it grants immunity from lawsuits so that no-one else can sue the banks about the same mortgage-fraud.

BofA settlement: http://mediaroom.bankofamerica.com/phoenix.zhtml?c=234503&p=irol-newsArticle&ID=1659164&highlight=
Citigroup settlement: http://www.bloomberg.com/news/2012-02-16/citigroup-whistle-blower-says-bank-s-brute-force-hid-bad-loans.html

The National Mortgage Settlement says "Relief of Claims: broad relief on banks' conduct related to mortgage loan origination services. Claims based on these areas of past conduct by the banks cannot be brought by state attorneys general or banking regulators".

Note that the government is utilizing a lawsuit related to the servicing of a mortgage (robosigning) to grant immunity from lawsuits in another different stage: the origination of a mortgage.

1-Origination service means any service involved in the creation of a mortgage loan, including but not limited to the taking of the loan application, loan processing, the underwriting and funding of the loan, quality control, and the processing and administrative services required to perform these functions.

2-Mortgage servicing business relates to collecting of payments from borrowers, servicing of the mortgage (contact with the borrower, foreclosure prevention actions,...) and the foreclosure process, short-sale, etc...

The objective of the government is:
-Cash injections to the battered FHA.
-Protect the big banks for future claims on the mortgage-origination fraud.
-The 50 politicians dressed up as AGs and the government can trumpet a settlement that also includes huge debt-forgiveness to a privileged few before the general elections.

Does this mean that a investor can only denounce the security sold with fraudulent information but not the bank that deliberately originated the toxic product? Therefore, a judge can only seek compensation for the losses of the security, but it won't punish the unethical conduct of the bank when originated the mortgage.
This way the big banks will be released for the colluding in the creation (origination) of toxic mortgages to infect the broad international financial system, for example.
Therefore, what the hell has to do the origination business with the accusation of robosigning? It shouldn't be mentioned in the settlement and the judge should delete the word "origination" in the settlement.
The 50 AGs and the government will be held accountable if the banks are released for claims related to the collusion in the mortgage origination abuses.
http://www.nationalmortgagesettlement.com/
Links