Repeal Affordable Care Act
22
people have signed this petition.
Add your name now!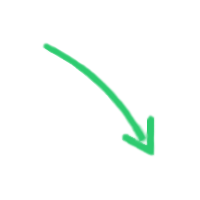 22

people

have signed.

Add your voice!
Maxine K.
signed just now
Adam B.
signed just now
Petition The government must repeal the Patient Protection and Affordable Care Act in order to protect the integrity of the united states constitution, to uphold the 14th amendment, the bill of rights, and to honor our forefathers beliefs to have a free and just society.
Listed in this petition is the a portion of the 14th amendment of the bill of rights. We understand that government is education in these rights in order to uphold the peoples constitutional values. Yet, over and over our freedoms are tested by other governments including our own.
We, as a people, a country, have forgotten American, we forgot to uphold these rights, we must not allow government to violation of these rights. The children of our children are asking you to stop a law that violates their dreams in our time.
As law abiding citizens we have the right to not want a doctor, we have the right not want to care from a hospital. This law needs to be repeal to protect OUR choice, and freedom.
AMENDMENT XIV Section 1. All persons born or naturalized in the United States, and subject to the jurisdiction thereof, are citizens of the United States and of the State wherein they reside. No State shall make or enforce any law which shall abridge the privileges or immunities of citizens of the United States; nor shall any State deprive any person of life, liberty, or property, without due process of law; nor deny to any person within its jurisdiction the equal protection of the laws. *Note: This petition is not grammatically correct due to education and/ or a second language. The petition writer does not in any way reflect the intelligence of the united states people. Nor has background of law nor how to petition according to government rulings. We, the people, need to have a voice, an opinion, for the love of our country. We are not privilege in law degrees, many of us do not even want the burden of having that skill. In, which we choose to sponsor for our voice. We sponsor our government through means we se fit in life and family. Many of us are common folk, and many of us are not as fortunate as others. Regardless of our beliefs or where you fit in our society, keep our America free from corruption of our rights.
Sponsor
We The People
Links