Repair Mental Health Codes & Tighten Gun Laws
32
people have signed this petition.
Add your name now!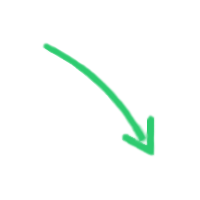 32

people

have signed.

Add your voice!
Maxine K.
signed just now
Adam B.
signed just now
REPAIR THE MENTAL HEALTH CODES & TIGHTEN GUN LAWS




On Friday, December 14, 2012, evil visited Sandy Hook Elementary School in Newtown, Connecticut. In all, 20 children ranging in age from 5 to 10 years old, and seven of their educators, including the mother of the shooter, who taught at the school, the principal, and the school psychologist, all of whom were confirmed dead.




In what has become an epidemic in America, a young man with severe personal and deeply psychological issues took out his anger on innocent human beings in a local school. This tragedy was more heart wrenching because this time the students that were killed were elementary school children. The sadness is unbearable and the terror they experienced in their last moments of life is incomprehensible. 




In 1999, two teenagers methodically "hunted" fellow classmates at Columbine High School in Littleton, Colorado. In 2008, a deeply disturbed individual attacked and killed over 30 fellow students and a professor at Virginia Tech. In 2012, a deranged man entered Chardon High School in Chardon, Ohio and killed four students there, where he himself was not even a student. And then on December 14, 2012, evil visited Newtown, Connecticut, where we lost twenty-seven fellow Americans. Twenty of them elementary school children full of promise that will never be kept.




This petition asks that President Barack Obama and the United States Congress hereby create, sign, and pass a bill, making it easier for people to get mental health care in an attempt to detect and deter these types of tragedies from harming our citizens in the future, and to get these ill individuals off our streets. Whether in an elementary school, a middle school, a high school, or a college campus, and even in malls, office buildings, and darkened movie theaters, keeping our neighbors safe from these types of attacks in the future is paramount.




It is also highly recommended that our current gun laws be looked at and revised in America. Too many people with deep-seeded mental issues are finding it easier to get access to and own the types of handguns and assault rifles; weapons that are always used in these attacks to full tragic effect, without being properly screened before the purchase is completed. 




Further, by enforcing more stringent screening procedures and observing the red flags otherwise ignored by gun dealers, these persons (gun dealers) must also be held accountable if it is learned an individual was allowed to purchase a weapon if a thorough background check was not performed before the sale was made.  




The controversial discussions surrounding gun control and mental health screenings to every citizen seeking to purchase a gun, and what should and shouldn't be legal in both cases always comes into the cross hairs of every discussion after a shooting of this magnitude transpires. On one side you have people calling for a complete ban of all guns to everyone other than law enforcement agencies. 




On the other side of the coin you have the group that believes it is their constitutional right for each and every American citizen to bear arms as it is outlined in the 2nd Amendment of The United States Constitution. Both are worthy discussions and have their valid points. However they became moot after the tragedy at Sandy Hook Elementary School.




While most human beings are good, there are some that are not. Many mentally ill individuals who fit the pattern of someone who is capable of being a threat to themselves or others, have fallen between the cracks time and again because of the prohibitive costs in seeing councilors and or mental health professionals on a regular basis. These costs prohibit proper screening procedures in detecting those suffering from mental illness and preventing some with tendencies, like those of the shooters in many cases like that at Sandy Hook Elementary School, who might perpetrate murderous rampages against our innocent civilian and law enforcement population.




For those who disagree with suggestions outlined in this petition, I ask that you consider what your stance would be on these same issues if you were one of the parents who lost a child in the Sandy Hook Elementary School shooting, or you were a family member of one of those educators who died defending those beautiful children. What if you were a parent or loved one of the many other school shootings?




I understand you may have a different viewpoint on this type of bill if you've never lived through the horror of one of these types of acts. But, enacting these laws would certainly make it a much safer society for all of us and our loved ones.




I invite you to sign this petition today and ask President Barack Obama and the United States Congress to create, sign, and pass the necessary laws that would allow people to obtain affordable mental health care and also prevent mentally disturbed individuals that show culpable signs that they could gain access to hand guns and assault weapons, the latter nobody other than our military or law enforcement agencies should ever have access to. Also  this petition asks that officials enforce stringent and rigid consequences for those who perpetrate such horrific crimes at all levels of the United States judicial system.




The tragedy that transpired at Sandy Hook Elementary School should be one of the ONLY conversations taking place between our government leaders at the start of 2013. This discussion should not end until more stringent laws are put into place. Children are the bright lights of our world and their successes today shape our tomorrows. Every human life is precious. And it is very clear that these tragedies need to stop happening.

Links