Allow Sixteen and Seventeen-Year-Olds to Vote in Rockville, MD
52
people have signed this petition.
Add your name now!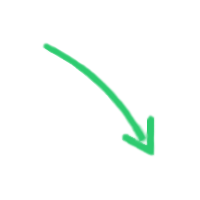 52

people

have signed.

Add your voice!
Maxine K.
signed just now
Adam B.
signed just now
As of September 2015, voter turnout is declining in Rockville, MD. And it's not just any decline: 2013 featured the second-lowest turnout rate in the city's history, save the aberrant 1993 elections (6.28%), in which no incumbents were contested.
It is irregular that the current turnout is so low, considering the fact that Rockville is growing! Indeed, its population is projected to reach 82,414 by 2040, an increase of 34.6%. Meanwhile, every local election since 2003 has seen decreasing voter participation. In the city's last election, only 16.5% of registered citizens voted.
A Pew Research poll on a national downtrend in voter numbers puts the blame on low confidence in the democratic process and anger with the status quo. Conversely, in January 2015, the League of Women Voters of Montgomery County suggested that lack of civic education in schools, weekday elections, closed primaries, and low media coverage each play a part in low local involvement.
In 2012, the city council launched a Charter Review Commission to improve the civic engagement of Rockville residents. One finding of the commission was that an increase in council members' terms from two to four years would allow the council members to develop better relationships with other legislators over time (and thus, to govern more effectively). In the 2013 elections, residents approved the suggestion in an advisory referendum.
Nevertheless, our incumbents are operating under moral hazard due to the apathy of the great majority of the public (as demonstrated by the above-mentioned low voting numbers); council members are now under less oversight than ever before.

So, how can Rockville residents can combat low turnout at the polls without further lengthening the terms of their incumbents? Our Mayor and Council members should refer to Takoma Park and Hyattsville, two other Maryland municipalities, who have become the first in the nation to grant sixteen and seventeen-year-olds the ability to vote in local elections. Rockville, too, has its own youth, which for now remains an untapped demographic of incredible potential. Yet, if the inhabitants of Rockville seek more representation, and if our council desires greater civic participation, then our sixteen and seventeen-year-olds must gain voting privileges.
Reader, does the idea of adolescents voting in local elections still worry you? If so, then get ready to be schooled. A study from the Rutger's Center for Children and Childhood Studies shows that teens from sixteen years of age are developmentally capable of the same level of civic involvement as eighteen-year-old residents. In other words, the only reason that teens don't possess the ability to vote in Rockville is because no one has put forth a serious effort to lobby for their suffrage.
Older teens pay income taxes, drive on our roads, and defend our country. They can even be tried as adults and serve long-term sentences.
If adolescents are already entrusted with these responsibilities, why shouldn't they be able to cast a ballot in their local elections?
Let's petition the Rockville Mayor and Council to lower the local voting age.
For more information, visit http://rep4rockvilleteens.org/