Reopen Alabama - Peaceful Resistance - Phase 1
19
people have signed this petition.
Add your name now!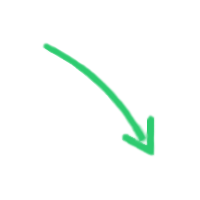 19

people

have signed.

Add your voice!
Maxine K.
signed just now
Adam B.
signed just now
Note: This is only Phase 1. Phase 2 will be a heightened move of resistance.
To all business owners: A signature is an agreement that you will not comply with the state of Alabama's unconstitutional COVID-19 orders, and that your business practices will be conducted in a way that considers the reopening "phases" to be complete, as a return to complete normalcy by May 8, 2020 at 10:00 am
Petition: By the right given to police to disobey unlawful orders (Roller v. Stoecklein), we the people of Alabama are commanding all state and city police to stand down in their enforcing of the unconstitutional state covid-19 orders. If you defy this order of the people and attempt to commit an act of violence against the people you have sworn to protect by seizing their business and private property by force or try and limit their movement from one place to another, we have a duty to utilize our 2nd Amendment rights and defend ourselves.

IMPORTANT NOTE: In response to people who believe Constitutional rights are null and void, and can be suspended during time of war, I would refer you to the terminology used in the 3rd Amendment which states, "No Soldier shall, in time of peace be quartered in any house, without the consent of the Owner, NOR IN TIME OF WAR".

We the people, and by the power granted us in the U.S. Constitution, are exercising our right to "petition the government for a redress of grievances" according to the 1st Amendment. We are granted certain inalienable rights given to us by God and by the Constitution, and these rights must be held to the highest of standards. The role of government is to protect these rights at all costs, and by all means necessary. Unfortunately, the complete opposite is happening. The state of Alabama's actions have infringed upon our 1st, 4th, 5th, and 14th Amendment rights by forcing law-abiding businesses to close, forcing churches to stop congregating, and by imposing their beliefs (as they relate to health) upon these individuals. These rights are as follows:

1. The right to work – Every citizen has the right to work. This right cannot be infringed upon so long as you are a citizen of the United States or an immigrant with proper documentation. Depriving anyone of this right is a violation of the right to life and to pursue happiness.

2. The right to assemble – The 1st Amendment states that Congress shall make NO LAW respecting an establishment of religion or the right to peacefully assemble.

3. The right to freedom of choice – The 1st Amendment gives us the inherent right to our beliefs and our freedom to choose. This is not limited to healthcare decisions. Nowhere in the Constitution does it give the government the right to force healthcare decisions upon you.
4. The right to keep your business. It is a violation of the 4th Amendment to have your assets seized, unless there is probable cause of a crime. Your business is your private property, and it cannot be seized.

Innocent victims have been deprived of life, liberty, the pursuit of happiness, and the right of free association. Business owners and their employees who have been guiltless, are receiving devastating consequences far worse than even the punishment given to businesses who have committed crimes. The guilt and responsibility here lies solely with the government, and we wish to correct this immediately.
Our local medical communities have many different approaches to dealing with sickness and the spread thereof, whether it be isolation, herd immunity, medication, vaccines, or natural medicine. Some believe masks can block the spread of sickness, and some believe it reduces oxygen intake and makes you even more susceptible to illness, and we do not wish to push one approach over the other. Some may have opinions that one treatment has more science behind it than another treatment, and these are all very constructive and meaningful conversations to have. However, the government does not have the right to mandate these beliefs on individuals or their businesses by use of force, no matter how captivating the belief may be.

It is unprecedented that in a free society the government has the right to declare what is essential or non-essential by use of force. We have a duty to resist the state's order and participate in commerce that has been deemed non-essential. Our petition does not ask for anything "new" but just a return to life as it was before COVID-19.