Reopen Parks & Fields in Rocky Hill
32
people have signed this petition.
Add your name now!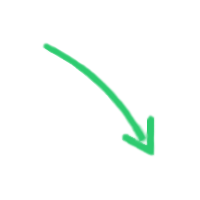 32

people

have signed.

Add your voice!
Maxine K.
signed just now
Adam B.
signed just now
On May 20th, 2020, Governor Ned Lamont will reopen Connecticut businesses as part of his "Phase I Reopen Connecticut Plan". All current guidelines on "Coronavirus" are in effect until May 20, until otherwise modified, including that of which "prohibits" gatherings of five or more people in any social or recreational setting.
As of currently, people already gather in groups of more than five people when entering grocery stores, and they will be continuing to do so when restaurants open to outdoor dining on May 20, as well as retail stores, despite the guidelines for reopening these establishments with "social distancing" and "six feet distance" guidelines. In all, there will still be a quantity of more than 5+ individuals, and in the case of these retail and grocery stores, in a closed space that would be free of fresh, outdoor air.
A committee of Connecticut coaches recently submitted a proposal to Governor Lamont to allow for the playing of baseball in the form of organized teams, which would occur throughout the state presumably. This proposal encompassed social distancing in its submission, and again, was at the state level for allowance to play organized baseball for adolescents, teens and even those who play on teams at the high school and post-high school level for summer leagues typically. While the submission did feature the call to adhere to social distancing procedures, the article covering the proposal cited the more important topic for discussion; CCSU assistant baseball coach Pat Hall was quoted in the Hartford Courant Article posted on May 17, 2020 that "Their mental state of sitting behind a computer, and online learning is great from an educational standpoint, but from an activity standpoint, they've been very limited,"
This is the importance to reopening the fields and courts for recreational, non-league oriented activities for the town's youth, and even the older ages, including adolescents, teenagers, and college-age kids, as well as even young and older adults. The need is for our youth more than anyone else. These age groups need a means of constructively occupying their time and interacting with those who they have long been separated from entirely, as will be discussed in detail below.
In addition to this, the Town of Rocky Hill Parks & Recreation Department has already allowed for the play of "singles" games by tennis players at the tennis courts located directly adjacent to Rocky Hill High School. The theme there can already be seen; a ball being touched by more than one person, is clearly, in no way social distancing if the "germs" could be potentially being spread between the two players.

Connecticut Public Schools were officially closed for the remainder of the school year as of May 5th, 2020 by Governor Lamont. This closure includes Rocky Hill Public Schools. Students are still going to be learning via online learning for the remainder of the school year in most districts. Because of these closures, Rocky Hill's student population of all ages will be free of seeing each other in person in a school setting until potentially the Fall semester of 2020, if a reopening is granted by Governor Lamont.
With this in mind, there is no doubt mental health may potentially decline, specifically in the youth of our town, and the ages of those in Middle, High School, and College settings. Now more than ever, these areas need to be accessible to people of these ages more than anyone. Mental health experts have cited that those who are not fully matured adults do not have the necessary capabilities to combat and handle the anxiety, depression and other mental issues being caused by this continued isolation. Some will soon have no parents to keep them within contact of other people, as they may be returning to work with the reopening starting. Before the start of Coronavirus, the courts were undoubtedly a place to keep our youth and younger populations occupied and facilitating their time in a constructive manner.
In light of the current reopening on May 20, 2020 and the need to allow our younger age groups of town to interact with one another to contribute to their mental, physical and psychological health, we ask that by the power of the Town of Rocky Hill, and its Parks & Recreation Department, reopen its access to these areas and restore the choice to utilize them or not in the form of non-league oriented recreational usage for games, workouts and general exercise and social exposure, as the young ages the most are running out of options point-blank and need to be allowed ways to stimulate their minds and bodies, as well as to stop isolating themselves from seeing their friends and those their own age in a completely controlled setting. We ask that the parents, guardians and youth themselves be restored the power to make the choice whether they want to expose themselves in this setting, as it being done with the reopened organized establishments as stated above.
The Town of Rocky Hill and its Parks and Recreation Department should reopen its fields and courts effective May 20, 2020 or as soon as sufficient signatures exercise as such to occur, we the people as signed, ask this of you Town Manager John Mehr, and Director of Parks & Recreation Craig Bowman.