Renouncing Church Traditions that Harm Women
132
people have signed this petition.
Add your name now!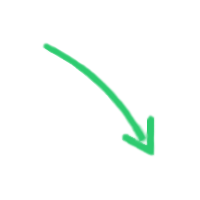 132

people

have signed.

Add your voice!
Maxine K.
signed just now
Adam B.
signed just now
A call to renounce traditions in the church that are harmful to women.
What are these traditions?
That only men may hold positions of leadership in the church.
That only men may teach the spiritual truths found in the Bible.
That men have a position of "authority" over women in marriage.
Why renounce them?
They are an example of injustice. They give power to one group of people and withhold it from another, all on the basis of their sex at birth.
They foster abuse. The greatest predictor of male violence against women is an environment that teaches men to exert control and authority over female behavior.[i]
They have no part in the Christian faith. Despite Jesus' example of treating women as equals to men,[ii] and despite overt statements in the New Testament that women and men are equal "in Christ,"[iii] traditions based on Greek philosophy and Roman law became the basis of a male-dominant authority structure in the institutional church. This authority structure then interpreted and in some cases translated the Bible with a systematic bias against women.[iv] It is time for this bias, rooted in human prejudice, to be forever disassociated from the life and message of Jesus Christ.
Will you publicly renounce these harmful traditions, while affirming your desire to trust and follow Jesus?
If so, please sign the petition.
Thank you.
[i] Edwards, H & Edwards, B. (2017). Addressing Domestic Violence in the Church, Charleston, SC: Createspace, p. 8.
[ii] In John's gospel, Jesus first openly revealed that He was the Messiah to a Samaritan woman. He did this when it was against Jewish custom for men to speak in public with women who were not their wives or relatives, and when it was against the cultural norms of the day for a Jewish person to speak to a Samaritan. This woman then took the message that Jesus was the Messiah to her town, and many people came to faith in Christ (John 4:1-42). The first people Jesus entrusted with the news of His resurrection from the dead were women. He did this when the laws and customs of the day did not regard women as reliable witnesses (Matthew 28:1-10, Luke 24:1-10).
[iii] The New Testament book of Galatians tells us, "There is neither Jew nor Gentile, neither slave nor free, nor is there male and female, for you are all one in Christ Jesus" (3:28).
[iv] Edwards, H & Edwards, B. (2017). Addressing Domestic Violence in the Church, Charleston, SC: Createspace, pp. 10-14.