Renounce & Rescind CA House Resolution 35
537
people have signed this petition.
Add your name now!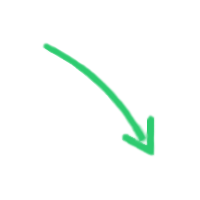 537

people

have signed.

Add your voice!
Margaret Goodman
signed recently
Wendy Johnson-Niblic...
signed recently
On August 6, the California Assembly quickly passed a "non-binding" resolution, House Resolution 35, on a voice vote. Most of the assembly members thought they were condemning anti-semitism in California universities. They had not read the resolution and so they were misled. Anti-semitism is important to condemn. All forms of racism are important to condemn. But this resolution conflates criticism of Israel with anti-semitism. It would criminalize speech on California university campuses that criticize Israel in any way whatsoever. Please sign the petition to voice your opposition to denying students and faculty free speech rights in California universities. Petition circulated by California Scholars for Academic Freedom: We, the undersigned, oppose House Resolution 35 in the strongest possible terms. The resolution poses a clear threat to academic freedom in California universities. It calls upon university administrators to deny First Amendment rights to students and faculty by erroneously equating criticism of Israel with anti-semitism. If the California legislature wishes to put itself on record as being against racism in California universities, it should not limit itself to anti-semitism but should denounce all forms of racism, including those against Muslim and Arab students and faculty. The conflation of criticism of Israel with anti-semitism has become a standard tactic by those who seek to censor criticism of Israel. By way of comparison, it would be unthinkable to equate criticism of the government of China or the Free Tibet movement with anti-Chinese racism, despite the identification that many Chinese students feel with China and Chinese culture. Similarly, it would be absurd to equate criticism of governments in Africa with racism against African Americans. It is almost inconceivable to imagine an Assembly resolution that would conflate criticism of Egypt's government with anti-Arab racism. HR-35 is no less ridiculous for its conflation of criticism of Israel with anti-semitism. Censorship is not the proper way to counter speech with which one does not agree. Rather, the proper response is to argue with evidence and persuasion – in short – to engage in free speech. Public universities have a special responsibility to protect academic freedom and freedom of speech. Academic freedom allows professors to conduct and disseminate scholarly research, to design courses and teach students in the areas of their expertise, and to enjoy First Amendment protections for extramural speech. Furthermore, occasional exposure to views that are unpopular or that one might find challenging to one's preconceptions or even painful to consider has always been understood to be an element of the educational process. It is precisely what freedom of expression is designed to protect. These are essential activities for any credible university. California faculty and students have the right to unrestricted inquiry in the matter of Palestine/Israel, and for that purpose, Palestinian voices are essential, though rarely given the opportunity to be heard on California's university campuses. HR 35 was written to serve the propaganda aims of the government of Israel at the expense of constitutionally protected rights of California residents. As California goes, so goes the nation, it is often said. If HR 35 is let stand without vocal opposition from within and beyond California, this mode of censorship will be replicated throughout the United States. We therefore urge you in the strongest possible terms, whether you reside in California or elsewhere, to sign this petition calling on California State representatives to publicly renounce House Resolution 35, and to vote to rescind it.