Removing An American child from USA and taking him/her to warzone is a crime punished by law
179
people have signed this petition.
Add your name now!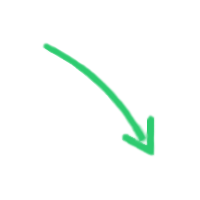 179

people

have signed.

Add your voice!
Maxine K.
signed just now
Adam B.
signed just now
I am petitioning to make it illegal for any parent to remove an American child from the United States to a war-torn country.
This petition came about after the nightmares my son and I experienced as a result of my ex plotting to remove my child from United states along with the support of her family.
Back in 2016, they plotted and successfully kidnapped my son, who was two years old at the time , to a war-zone torn Syria because they believed that America is not a good place to raise children, her mom describes the US as the land of "infidels".
for one month I wasn't aware that my son was removed from United states to Syria until department of state confirmed it.
At that time , some days it was hard to breathe knowing my son was in warzone and what might happen to him ...
I was able to get an emergency court order asking all authorities to help me bring my son back to North Carolina.
my son was placed on the missing children list and his name was entered into the national crime information center(NCIC).
I coordinated with the department of state from day one and I let them know I am going to Syria to rescue back my son .
The department of state officer said to me " Syria ! I don't want to sugarcoat it ,you are on your own" !
Fearing his safety I had no choice but to go and try to rescue my only son from a dangerous and unstable country despite department of state Advice against going there.
I was determined not to come back without him.
it was a dangerous and complicated mission , life there in Damascus was anything but normal .
The worst experience was waking up at 3 am for the roaring of the fighter jets bombing 6 miles away from you or car explosions which usually scheduled to set off at 6 or 7 am !
I used to see him at a visitation center for a few hours a week while bombs and morters were flying around us , I used to see him under very hostile environment .
my ex used her family and her connections with the government officials there to intimidate and threaten me and keep me away from my son , like sending her brother to attack me physically after I see my son and then bringing her uncle with military uniform on to the visitation center.
The worst thing that happened was drugging my son before the weekly 4 hours visitiation so he doesn't participate with me and my family
, there is no law there so she got away with that ...
I encountered many obstacles, one of which was overcoming the travel ban she applied to keep him in Syria forever.
I literally went through hell and back trying to get him out of Syria,, but I finally found a safe way out after being stuck there for a year and half.
At the End of April 2018, my son and I escaped to the Turkish border, where I then contacted the US Embassy in Turkey to help us get to safety .
While waiting for almost a month to get Turkish approval, my ex flew to Turkey and filed a malicious report accusing me of being pro-Assad in order to prevent us from flying back to the US , As a result my son and I were detained for almost 2 months while she was trying to take him back to Syria.
it was devastating and the most stressful and hard challenge was trying to protect 4 years old boy and keep him away from being exposed to smoke ,violence, and contact with bad environment .
After a week in detention , the US embassy issued one way emergency passport for my son valid only to return to the United states but she tried every way to block our release hopeing to take him back to Damascus .
it was heartbreaking and the worst feeling ever as a dad , watching your son daydreaming behind bars, and all what I was trying to do was to get him out of warzone and bring him back home to safety .
Miraculously I came in contact with a Turkish lawyer sent from heaven, who somehow got us out because it was administrational detention and there was no charge!
we flew to Istanbul and had interview with CNN and new York times reporters.
And at last the dream came true , we flew back home to wake county North Carolina ...
As soon as we were back I went to court and after few months I was granted sole legal and physical custody with 2 hours weekly supervised visitation for her due to Abduction risk .
My Son has been so happy since we came back home and has been doing great at school after he enrolled in pre-K program then kindergarten and playing sports.
he gained weight and his growth chart jumped from 40% to 55% since coming back and gradually he is getting rid of fears and memories because of the time he spent in warzone and detention center like he used to be scared of seeing planes and hearing thunder.
however, After sixteen months she was away from the child with no contact suddenly she came back from Syria, then hired a lawyer and with a bunch of lies she was able to change the order for permnant custody .
The judge stated she endangered the child by taking him to Syria when the state department lists Syria as level 4 threat where no part of the country is safe from violence , her sister and family assisted her in taking the child to Syria and assisted her in hiding the child where abouts from me .
unfortunately, even with these facts she was awarded unsupervised time , and we have the final hearing in few months .
I have every reason to believe she is going to kidnap him again.
I am seeking justice and fighting back to keep my son in the United states.
I don't want any parent to experience what I went through because of our inadequate laws; No parent should endure hardship due to lack of regulations.
I have been suffering from this turmoil since 2016 .
As proud American dad this is battle of my life.
I am asking for your support for the proposed petition "removing An American child from USA and taking him/her to warzone is a crime punished by law"
thank you and God bless you .