Petition to place a Vote of No Confidence in ANY BRC BSC member who voted against the Otter Butterfly and revert it back to being allowed!
121
people have signed this petition.
Add your name now!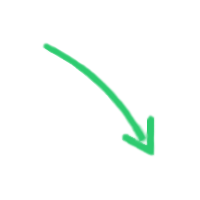 121

people

have signed.

Add your voice!
Maxine K.
signed just now
Adam B.
signed just now
In their official statement to the BRC membership in this months Fur & Feather magazine (#98 July, 2010), the official journal of the BRC, the Breed Standards Committee have made public their stance on the Otter Colour and the Otter Butterfly Miniature Lop in particular. They claim that Otter is NO LONGER a COLOUR and has to be deemed a pattern, within the Tan Pattern Group. They also deem that Butterfly MARKINGS are also a Pattern and therefore having two 'patterns' on the one rabbit is, by their own claim, unachievable. They have now decided to make it a rule that Otter Butterflies can not be shown. But also by their own wording of their statement they have inadvertently disallowed ALL OTTERS to be shown as well, as now otter is no longer a colour, but a pattern and as it is in the Tan Pattern group, this would mean that it's Otter Pattern on a Tan Pattern, meaning two patterns on the one rabbit - which they now say is un showable! As the Agouti colour, Chinchilla colour, Squirrel colour etc etc are part of the AGOUTI PATTERN GROUP they are now, by their own wording of their statement disallowing these to be shown in the Butterfly Pattern also.

However, there is NO RULE in the BRC rule book that says you are not allowed to have two patterns on the one rabbit! There is no rule regarding how many patterns you can or can not have anywhere, so how can the BRC make this rule up out of no where, with no consultation with the BRC membership and just pass it without first putting it out to a full national vote? How can they just decided to make this colour unacceptable in the Miniature Lop breed but not others? Also in their statement, they have have stated that they have NEVER received any communication from ANYONE or ANY CLUB or BODY regarding the validation of the colour/pattern. THIS IS A LIE. Over the last three years the NMLRC have corresponded on numerous occasions with the BRC and the BSC on this matter and have all the evidence to back this up. Do we really want a committee in place who blatantly lie to the whole membership?
Please sign the petition below if you disagree with the BSC decision on the Otter Butterfly and would like to see it looked into correctly, and also if you would like to see a Vote of No Confidence put forward regarding the BSC members who voted in favour of this motion.
The BRC are already losing members hand over fist and decissions like this, made by the BSC without proper consultation with the National Breed Club involved is damaging for the future of the whole fancy!
Thank you
Links