have american salvage rights over titanic removed from RMST (RMS Titanic Inc.)
55
people have signed this petition.
Add your name now!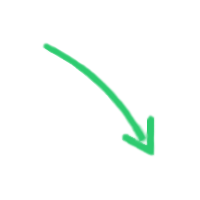 55

people

have signed.

Add your voice!
Maxine K.
signed just now
Adam B.
signed just now
Remove RMST (RMS Titanic Inc.) and overturn the RMS Titanic Maritime Memorial act of 1986.
    July 28, 2000. RMST was court ordered not to cut from (i.e. remove or salvage), penetrate into (i.e. search and explore), or to sell any item from the titanic wreck site. With numerous dive expeditions and 1000s of artifacts recovered along with the attempted auction of the $189 million collection, RMST has violated all areas of their court orders. Along with RMST, Titanic Truths is petitioning to overturn the 1986 RMS Titanic Maritime Memorial act, which states that this one ship is different from others and thus can't be touched. While deeply loved, titanic is just a ship and as such holds no difference over another lost vessel. All ship wrecks are tragic and cost lives; we cannot single one out because of a false Hollywood goddess image. Either all shipwrecks can be salvaged or none, there is no gray line.
     It is the wish of titanic truths (see Facebook) and those who truly love this ship, to have RMST removed from the American salvage rights, thus handing all operations over to titanic truths and its founder William Meyer (with co-founder Douglas Woolley). Due to numerous court agreements being broke, and an un-needed profit from this tragedy, it is believed RMST is no longer capable of keeping their salvor-in-possession rights (NOT OWNERSHIP) over the wreck and all that has been removed.
     This great liner needs to be saved from a second watery death in the north Atlantic. There are those on both sides of the fence, some for raising her, others want her left. Titanic Truths believes they may have a fair compromise for all. allow the bow to be raised as land based non-profit memorial to those effected by all shipping disasters (not just Titanic), and we will leave the stern where 1500 people huddled as they entered the icy waters of the north Atlantic on 2:20am April 15, 1912.
      Ecclesiastes 9:5 - for the living are aware they will die, but the dead are not aware of anything. for their conscience have ended. For those who don't understand. This scripture doesn't mean we have forgotten them, it means they have forgot us. Even though we may remember and honor what they did in life, they are unaware of the fruits of our labors. as William Shakespear once wrote, "what is in a name. that which we call a rose by any other name would smell as sweet."
Sponsor
Facebook pages titanic truths Stop rmst, save titanic again sollis project 1978/9 seawise salvage of Hong Kong
Links
email
titanictruths@gmail.com
email any serious questions you have to the address above. any question we feel is spam, or not serious, we will not respond. if you wish to make a donation to us directly, we can provide the way to do so through email as well.