Remove Tuli as Leader of VSA
268
signers.
Add your name now!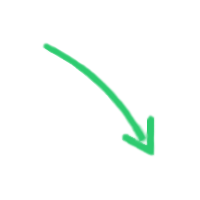 268

signers.

Almost there!

Add your voice!
Maxine K.
signed just now
Adam B.
signed just now
I am writing this petition to Team Amino as a grievance against the Tuli, a Leader on Virtual Space Amino.
When VS first got leaders, someone named Riley was chosen to be one. She would manipulate and pit the curation team against once another, until people finally got fed up with her and she left before she could be held accountable. Right as she left, one of our newest curators at the time (Tuli) said she could do it and went messaging Riley and a Team Amino member about it and suddenly became a leader. No voting among the team or anything. No qualifications either. I was willing to give her a benefit of the doubt because she didn't seem horrible, but as time went on, she became inactive and manipulative. Tuli, as a person, is disagreeable, condescending, dishonest, and unpredictable. Users and Curators alike have been subjected to her wrath and rage.
As a Leader, Tuli is a tyrant. She is biased in the fact that she recruited her boyfriend to become curator (Copper King; they've been together since at least 2015, ages 16 and 23 at the time), who is also very inactive, and once they broke up she removed him as a curator. She continues to steamroll over the rest of the curation team in terms of decisions, and two of the four new curators were initially only voted in by her. She hinders user's right to disagree of speech and silences anyone who may disagree with her. She is biased, controlling, and uncompromising.
In a recent situation, a user asked for tuli's help with a 21 year old user who was sexually harassing and emotionally manipulating and abusing minors (mostly ages 13-17), and she would not respond in the multiple times he messaged her about it. It was at least a couple weeks since he messaged her about it with reminders, and he ended up just taking it public because she wouldn't respond.

She's fired curators for doing things she does herself (vouch for friends, leak information from the curator chat). She also let someone sign into her account and have control over it. On a side note, despite the fact we need more leaders to make up for the inactivity, she doesn't want to promote anyone else because she doesn't see 'potential', despite the fact that literally anything would help. She hardly hosts events or does anything outside of steal other curator's credit and ignore problems.

She's been interested and chased several users, one (named Systematic, also an adult) to the point where he left the community. She would leak to him information about the curators and tried to get him on the team. With Copper King, she got her way to allow him on the team despite everyone else saying they didn't agree and that he didn't have the right temperament.

Unless it's drama regarding Tuli, it's hard to get ahold of her in a timely manner. She'll go offline and 'ghost' to ignore dealing with issues, but is always conveniently on when users are criticizing her or she feels that another curator is getting too much attention, often going as far as to discredit another Curator's work.

Many users realize this and the lack of credibility, responsibility, and availability of the team and make them upset and disgruntled for good reason. Several times users tried reporting and talking about this, but they've gotten no response or were silenced by Tuli.

We have screenshots with evidence, as well as several curators, ex curators, and community members willing to talk about this. There was a survey conducted earlier this year with feedback, and I can send you the results for that as well.

Virtual Space Amino is one the larger Amino communities. Everyday at least 1,500 people are online. This petition has been signed by fellow users of Virtual Space who agree that Tuli is unfit for the job.
We call on Team Amino to take action. If this many people feel that Tuli is unprofessional and irresponsible, the problem needs to be addressed.
Thank you for reading.