Remove Tim Donohue as Little League District Administrator
59
people have signed this petition.
Add your name now!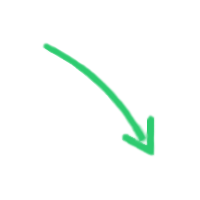 59

people

have signed.

Add your voice!
Maxine K.
signed just now
Adam B.
signed just now
Sadly, repeated deliberate action and mismanagement by the Sarasota Little League run under tenured former President Tim Donohue who is now the unopposed District 16 Administrator has cost children their earned opportunity to play on the coveted All Star Team.
-In 2015, a paperwork issue under Tim Donohue (President) prevented a player from Englewood from playing All Stars. Southeastern Regional refused to issue a waiver.
-In 2016, another paperwork issue under Tim Donohue (President) almost prevented Cameron Crawford from playing in All Stars. It wasn't until the media got involved that mysteriously a 'waiver' was signed allowing him to play. Donohue NEVER apologized. He did, however, hang up on the parents and refuse to help.
-Also in 2016, Tim Donohue upheld a 'local rule' (not a Little League rule) that prevented players who had scheduled summer vacations from playing All Stars. Several players missed out because of a board created rule not upheld by Williamsport.
-In 2017, Tim Donohue (now unopposed District Administrator) managed a combine juniors team without completing the proper form. A form that he, as the DA, would have had to approve and forward to Southeastern Regional. His failure as a DA to follow up with paperwork and properly mentor a new league president led to two players being ineligible for all stars after weeks of practice. Jen Colvin, from SE Regional has refused to help. **A cease and desist order is forth coming**
-Also in 2017, Donohue told the kids to "get their [profanity] and go" if they didn't want to play.
-Will your child be effected in 2018?
The Donohue past:
-He bought signs prohibiting parents from bringing coolers into the park so that they were forced to purchase from his friend owed Johnny's Grill. Families with limited income could not afford to feed or hydrate their children. A county commissioner stepped in and told him to take down the signs...he doesn't own the park.
-When he coached a majors team and a minor league game went late on a Saturday, he told both coaches that the minor league 'didn't matter' and ordered them off the field immediately.
Local Rules...don't be tricked!
Sarasota Little League CAN NOT create game play rules! Local rules are just that...they apply locally. Like field 4 doesn't have lights, not games after 7pm. They can not create rules about pitch count, scheduled vacations preventing all star appearance, ect. That is a left over ego-based and continued misunderstanding from the Donohue days. Don't you think Little League International would have these rules if they were that important? Do you really think they need Sarasota, FL to figure out more rules for them? They have Drs on staff that study how much kids should pitch...who is the board to alter that. Be informed of the misuse of local rules.
You can see why Tim Donohue shouldn't be in charge of developing your child's future in athletics, why he does not exhibit the little league values and why he should be removed as the District Administrator.