Remove Stonecrest Cell Phone Tower at 3610 Evans Mil Road
12
people have signed this petition.
Add your name now!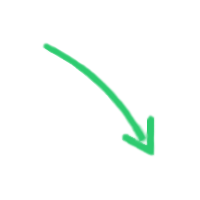 12

people

have signed.

Add your voice!
Maxine K.
signed just now
Adam B.
signed just now
Does your community or school have a cell phone tower nearby? Have you wondered about the negative health results and poor economic effects of cell phone towers? What are the rights of the residents who live in community with a cell phone tower? How does the city government display judicial transparency concerning the cell phone towers placement in neighborhoods? Does having a cell phone tower next to school with playgrounds and basketball courts cause any harmful health results to children or adults? What are the responsibilities of city government to the residents pertaining to zoning and sustainability land use when considering cell phone tower locations in community?
On or about January 16th, 2019 my wife and I discovered there was a cell phone tower being installed behind our neighborhood. After we did some checking we found this tower was approved for installation next to a Seventh Day Adventist School, Playground and Church, our sub-division, and one other sub-division. We were quite surprised that a 199 foot tall commercial cell phone tower, with co-location antenna arrays, could be approved for installation in a residential district.

We contacted the Seventh Day Adventist Church leaders and found they were in fact approached by a cell phone tower company to install a tower on their property, but they refused as the cell phone tower company would not agree to their conditions on the limitation of the tower.

After this, the same cell phone tower company started working with "REO Funding Solutions III LLC" which owned the property behind the SDA Church. They worked for two years to get local permitting, the FCC licensing, and studies completed to have a cell tower placed at 3610 Evans Mill Road, just behind the SDA church and within 370 feet of the SDA playground. All the while keeping the project secret from the public at large. There was only one public notice made, and it was placed in a newspaper that did not meet the requirements for public notices by the city of Stonecrest. No notice was placed on the property either, again keeping the project from public view.

After more research on the property was completed we found that in fact the property is not blanket commercial--it is zoned conditionally commercial and is in a RR or residential restricted zone. Back in 1976 an application was made to conditionally re-zone the property from R-100 ( a residential designation) to C-2 (a commercial designation) for a summer day camp for children. The name of the camp . . . . . none other than the Raggdy Ann and Andy Child Care Center.

This is the reason for this fund raiser, quite frankly to remove a commercial cell tower that is not supposed to be here. This fund raiser is for legal fee associated with removing the Cell Phone Tower at 3610 Evans Mill Road in Stonecrest, Georgia. It is to remove a physical and RF radiation safety hazard from the community. This is for the benefit of the residents living in Heritage Estates, Belair Estates, the Congregation at the Seventh Day Adventist Church, the Children attending the Seventh Day Adventist Academy in Stonecrest, Georgia, and the surrounding community.

All funds will go to legal fees for the case against the developer of the cell phone tower project at 3610 Evans Mill Road. We are in the process of acquiring legal representation and will add their name as soon as it is official. Any unused funds will be donated to the Seventh Day Adventist Church in Stonecrest, Georgia and or to acquire the property at 3610 Evans Mill Rd., Stoncrest Ga, tear down the tower, and turn it into a park for the community named "Raggdy Ann and Andy Park" after the children's day care center that was originally supposed to be there--not a commercial, 199 foot tall, co-location, cell phone tower.