Remove Rhonda Purviance from USPS Front Desk
15
people have signed this petition.
Add your name now!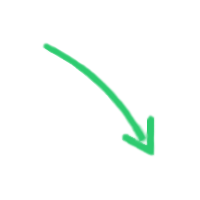 15

people

have signed.

Add your voice!
Maxine K.
signed just now
Adam B.
signed just now
I am tired of being treated rudely and disrespectfully by Rhonda Purviance at the Alliance, Nebraska USPS Post Office. If you have had a similar experience please call the local Post Office and request to talk to the Post General Manager to file a formal complaint and request a case number. Please also sign this petition I have created in support of removing Rhonda Purviance from the front desk lobby position at the Alliance, Nebraska USPS. Let me be clear, I am not saying this woman needs to be fired, that is not my choice to make, I do however know that this woman should NOT be working the front desk and dealing with paying customers. Please read below to see my full formal complaint of her employee misconduct.
EMPOLYEE COMPLAINT- REPORT OF MISCONDUCT EMPLOYEE RHONDA PURVIANCE AT ALLIANCE, NEBRASKA POSTAL OFFICE

June 30th of 2015 at approximately 11am, I went to my local post office with my 1 and 4 year old children in Alliance, Nebraska. This was by far not just the worst experience I have ever had at a Post Office in general, but the worst Customer Service experience of my entire life. I had to ship a single envelope. I selected the bubble wrap we wanted to purchase and then when it was our turn to be helped, we walked up to the counter. Rhonda Purviance is the employee that was "helping" us. As usual, she had attitude with me and a condescending tone. This is something I have learned to deal with as she has been rude to me since my very first experience encountering her at the Alliance Post Office. Never once has she greeted me with a warm hello (Or even a hello at that), smiled or even made me feel respected. I did not even know her name until I had to call from the Police Station to file a report. She has always been unkind and snappy, but today a line was crossed and I refuse to stay silent on this issue until something is done.

As it was our turn to walk up to the counter, in a very disrespectful and harsh tone she told me, "You need to go wrap that somewhere else... You need to buy tape to tape your label on that too, we don't do that for anyone..." Proceeded by a look of disgust at me and my two small children. So I got some tape to buy, wrapped up my package at the second counter, this is the counter furthest away from her by the mail box room and double glass doors held back by built in stoppers. These glass doors are about 5-6 feet wide and at least one inch thick. They are very solid and sturdy. A man who works there was very kind and came up and helped me with my shipment, everyone else I have had help me has had no problem showing me kindness. Out of no where I hear Rhonda very loudly shush my children even though she in my opinion, should have been helping the customer that she had at her counter.... Yes, my one year old did screech a few times... He was happy saying "hi" to everyone that walked in... May I remind you, he is 1 year old! I was keeping my children completely under control and the Man helping me was kind and seemed to not be bothered at all. Everyone else in the office waiting their turn in line were smiling at my children. Not more than 5 seconds later, Rhonda then proceeded to very yell loudly at me... Yes YELL, even though I was being helped by someone else, a trained USPS Employee who could have assessed a situation if indeed there even was one. She yelled "YOU NEED TO GET YOUR CHILDREN UNDER CONTROL RIGHT NOW!!!!" My jaw seriously dropped to the floor.... Then nearly immediately proceeding, My one year old was touching the sturdy and stable glass door, the end 5 feet away from the wall and she yelled at him "DONT TOUCH THAT DOOR! YOU CANT DO THAT!!!!! GET AWAY FROM THAT DOOR!!!" She then proceeded to exclaim very loudly for all 8 people in the building to hear "I UNDERSTAND KIDS, BUT SERIOUSLY?!" I tried to calm myself and breathe, I grabbed my kids and paid for my package and thanked the Man who helped me and told her on my way out "If you understand kids, you would know how hard some days can be and how no matter how much you want to listen sometimes they just don't. The way you yelled at me and my children is completely unacceptable." To which she replied very loudly, "I'm sorry, but I'm mad right now!" She then rolled her eyes at me and continued to glare at me and my children as we left.

I felt violated, harassed, embarrassed and threatened. I walked out of the Post Office in shock toward my car and was approached by a Lady who witnessed the whole thing and she told me how she felt Rhonda's behavior was disgusting and unnecessary and that we had done nothing wrong. She could not believe that we were yelled at and disrespected like that and she told me that it definitely should be reported. She proceeded to give me her name and phone number (Kirsti Bunch 308-760-9643) incase I needed an eye witness account of the situation. I then proceeded to immediately drive to the Police Station in Alliance and talk to a Police Officer who afterwards went to the Post Office and addressed the situation. I am beyond angry and hurt and I can not believe what I just experienced.

Raising my kids mostly on my own because my Husband is nearly constantly working is hard enough, but this? Just plain sickening... I have put up with her sour attitude and unnecessary rude comments for 4 years, as well as many, many other people in this town (If you would like to have dozens more collected statements of complaints from people in this town who have been disrespected by and had horrible experiences with Rhonda Perviance's Customer Service, along with contact information, I can gladly make that happen)....but yelling very loudly at me and my children when she wasn't even the one helping us?! Completely intolerable and unacceptable.

Not only did she make herself look unprofessional, she makes the City of Alliance look bad working for our Post Office and treating kind customers with such disrespect. I will do everything in my full ability to take this to the highest level of Corporate and Law possible. This woman does not deserve to work with the public or for a company as great as our local Post Office. Every other USPS Employee I have encountered in our town is very kind to me and my children and I can tell they take pride in their job and enjoy what they do, I am sure that our United States Postal Service does not stand for their employees harassing and yelling at their Customers, let alone a one year old and four year old child. God forbid she yelled at a Mother and her small children who didn't have the voice and courage to do something about it.

This Woman should be held accountable for her actions and I kindly ask for my complaint to be carefully read, strongly considered and regarded with the highest concern and I also request for the highest possible consequensive actions to be taken against the Alliance, Nebraska Post Office Employee, Rhonda Purviance.