Remove 'Receive Money' Limitation On Paypal Nigeria
24
people have signed this petition.
Add your name now!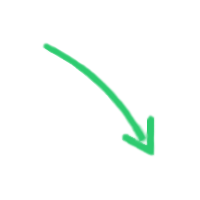 24

people

have signed.

Add your voice!
Maxine K.
signed just now
Adam B.
signed just now
Today i spent hours doing a Freelance Job on one of the online freelance website, but when it was time i got paid for my job($300) i found out paypal was the only payment method used by my client, i already did the work and my clients were kind enough to pay me via a different means just this once, but thinking of this generally, i see no reason why Paypal inc. are yet to remove the limitation to Nigeria Users.
I understand that Nigeria doesn't have the best reputation when it comes to scams and internet fraud. However, a lot has changed in the country over the years and internet fraud is no longer popular among the Nigerians who carry out numerous transactions online.

Nigeria is currently the nation with the highest number of poor citizens, limited opportunities, limited employments for the youth hence the need to seek opportunities to make a living "online". A job that pays $1000 a month is enough to make you a happy Nigerian and this sort of job is not exactly easy to find in the country.

The internet presents willing Nigerians with opportunity. The opportunity to earn their living legitimately online. However Paypal - the 'industry standard' for online payments makes this opportunity inaccessible to Nigerians in most cases. Making mass payouts is a relatively easy task when done using Paypal's business platform. Hence most internet businesses ( even those that welcome a global workforce) choose to make payments to their workers via Paypal. Nigerians, who qualify to be a part of the workforce for some internet companies are however not able to receive payments simply because we can't receive payments with Nigerian Paypal accounts.
Thankfully, Nigerians can use their paypal accounts to purchase items from so many websites (even websites that don't process Nigerian credit cards). However, the problem remains that, for some reason(s), Nigerians can't receive payments via Paypal.
It's not news that at the moment, Nigeria is a third-world country. Most Nigerians don't earn in a year what the average citizen of a developed country can make in a month. There just aren't many good jobs in Nigeria and the lack of basic infrastructure makes it very difficult and expensive for foreign investors to invest. Unemployment rates are high and it's harder than ever to maintain a decent living standard. The internet presents hope for a lot of people facing almost similar and in many cases better conditions in their countries.
The internet presents an opportunity for everyone to be a part of a global community where you can earn money legitimately provided you're qualified and able to work. This hope is blurred for most Nigerians because we currently can't receive money via the most popular payment platform.
Payoneer could have been the perfect alternative because it processes payments to Nigerians and in fact, many Nigerians use Payoneer to receive funds. However, Payoneer is not as popular among business owners as Paypal so there is still a lot of opportunity Nigerians don't have access to.
The goal of this petition is to urge Paypal to re-access the situation. There's a really vast market of Nigerians who will happily subscribe to Paypal's services once we are able to receive payments and manage business accounts. At the moment, a lot of qualified, hard working Nigerians can't make money online simply because they can't receive payments via Paypal. These are individuals who have been offered project and job contracts that they can't take advantage of because they can't receive their pay using Nigerian Paypal accounts.
I urge all hard working Nigerians to come together to make this happen, the American company needs to see our seriousness and make this happen. (some words were taken by a petition previously started by Rukky Kofi.