Remove Personal Property Tax!
20
signers.
Add your name now!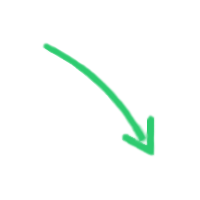 20

signers.

Almost there!

Add your voice!
Maxine K.
signed just now
Adam B.
signed just now
Personal property tax is one of the strangest taxes. Contrary to what the name suggests, our government does not attach personal property taxes to most personal properties. You never pay taxes for a grill at home once you buy it. However, if that same grill is moved to a restaurant, your local government would start to put a tax on it. The government basically decides whether to tax it or not based on where it is being used. The thing is that most of these properties are subject to wear and tear, and thus need to be replaced every once in a while. This is equivalent to levying VAT to the same property over and over every time it is replaced. This is unfair compared to taxes on land, because land never needs to be replaced. Considering the reasons above, personal property tax needs to be eliminated.
개인 재산세는 현존하는 세금 중 가장 기이한 세금이라고 할 수 있습니다. 이름과는 달리, 대부분의 개인 재산에는 개인 재산세가 부과되지 않습니다. 만약 그릴을 사서 가정에서 사용한다면 구매할 때를 제외하고는 세금이 부과되지 않는 것처럼요. 하지만 그 그릴을 식당에 갖다 놓으면 그때부터 정부는 그릴에 세금을 매기기 시작합니다. 똑같은 물건을 어디에서 쓰느냐에 따라 과세 여부가 결정되는 셈입니다. 또 한 가지 중요한 점은, 이러한 장비들은 시간이 지나면 교체해줘야 하기 때문에 그때마다 세금을 또 내야 한다는 겁니다. 과세 대상을 교체할 수도, 교체할 필요도 없는 부동산세와는 대조되는 부분입니다. 위와 같은 이유로 개인 재산세를 매기는 것은 형평성에 맞지 않으므로 폐지하는 것이 옳다고 생각합니다.