Remove, replace either reassign Navi from Perfect World International.
162
people have signed this petition.
Add your name now!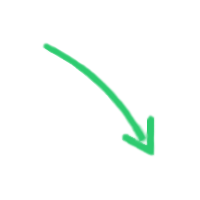 162

people

have signed.

Add your voice!
Maxine K.
signed just now
Adam B.
signed just now
Representing most of your Perfect World International userbase and specifically European users,
We are demanding the removal of whoever lays under the name "Navi" of Perfect World Entertainment's Costumer support staff,
he is supposedly currently working as head lead of PWI.
if this would be in breach of his employment contract, we are asking him to be re-assigned to a different title.
These are only some of the reasons i could gather from most of the users vexed by Navi:
1- Reiterated temporary or permanent suspension of accounts, based on no solid evidence, contrived proofs to disadvantage some users, hacked accounts lead some to a permanent ban, instead of a proper investigations being done into the eradication of the hacking source.
2-Few to no problem solving skills, more than in one occasion, users themselves had to help this individual in order to be able to solve issues.
3-Events were always poorly organized, mismanaged, announcements most of the times were unclear and that generated a common feel of dissatisfaction.
4-New content is released without proper testing, which lead to bugs and glitches, that in some cases generated loss of items without no fix to follow up.
5-Almost complete lack of knowledge of the product he is offering costumer support for, lack of knowledge of his own userbase.
6-Collusion with few users at the disadvantage of the rest of the others, which is shocking.
7-Total unprofessionalism in how issues are escalated and handled, most of the times Navi's tickets end up with automated response.
8-Accounts worth tens of thousands $\€ cannot be managed by a freelance trainee, Navi did nothing but worsen the experience of the whole userbase, since when he appeared in early 2015,
all of us experienced a massive worsening of the customer support from that date, most of us had been vexed, damaged and some even were offended by the behaviour of Navi,
WE ARE ASKING TO NOT HAVE TO DEAL WITH HIM AGAIN IN FUTURE,
PWE management shall act, replace him and give us any other one, that would for sure do better than what this Navi is currently doing.
If action won't be taken, we will reserve our right to leave in mass, and perhaps the europeans of us will reserve our right to hire a Dutch law firm and class act against
Perfect World Europe B.V. Joan Muyskenweg 22 Amsterdam,1096

To ask a full refund of what we have spent into PWE products.
Which in my sole case it's close to the 20'000,00€ mark, spent for a service that is constantly disrupted by this Navi.
Please take action.
Best regards.
PWI userbase.