Remove Mr. Rob McCann as CEO of Catholic Charities
70
people have signed this petition.
Add your name now!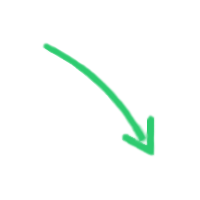 70

people

have signed.

Add your voice!
Maxine K.
signed just now
Adam B.
signed just now
We call on the Bishop John Daly, the USCCB and the National Catholic Charities President Sister Donna Markham and National CEO Marguerite Harmon, to call for the removal of Eastern Washington CEO Rob McCann from his office and as an employee of Catholic Charities.
On June 19th Rob McCann, President and CEO of Catholic Charities Eastern Washington, released a Youtube video in which he publicly declared that the Catholic Church is "racist" because Jesus was 'white.'
Mr. McCann states in his video that… "Our Catholic faith tradition was built on the premise that a baby born in a Manger in the Middle East was a white baby. So how can we be surprised to know that we are a church that must still fight against racism even now?"
Mr. McCann further declares that the "hard truth" is that he and every "white person living in America" is a racist.
He states… "For me as a white person, saying I'm not a racist is like saying fish is not wet," he went on to say. "My Catholic church and my Catholic Charities organization is racist. How could they not be?"
Although, his Local ordinary, Bishop John Daly, is to be commended in that he had Mr. McCann issue an apology, this action is less than appropriate with regard to the degree of damning and condemning statements Mr. McCann publicly issued on his June 19th video. His statements falsely indict all Catholics regardless of race or ethnicity. Furthermore, His statements go beyond condemning his fellow faithful, but also condemn all white persons regardless of creed or religion; not to mention the outright lies he states about the Church itself. Mr. McCann and his statement are absolutely contrary to Catholic teaching. He should not be allowed to remain on any Catholic organizations payroll; the payroll that is funded by the many faithful. Mr. McCann has egregiously offended these faithful and the Church by his public statements.
We call for Mr. Rob McCann's immediate removal as CEO of Catholic Charities of Eastern Washington and to not be allowed to be employed by any Catholic organization or institution. This action is not retributive in nature, but is necessary for the restoration of the Church and its faithful from the harm caused by Mr. McCann and to help ensure the integrity of our Catholic organizations and institutions. Without this action, others will feel at liberty to attack the Church and its faithful with defamatory statements and lies.