Remove Mayor Shayne Gallo From Office
72
people have signed this petition.
Add your name now!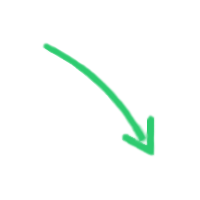 72

people

have signed.

Add your voice!
Maxine K.
signed just now
Adam B.
signed just now
We are well aware of Mayor Gallo's Psychotic, Erratic, Unpredictable Violent behavior over the past four years, hes proven himself to be not only a bully, but a liability to the Tax Payers. The Gallo / Zweben reign over the past four years has been compared to a combination of the The Caine Mutiny & The Nazi Regime of Adolf Hilter & his Henchmen of Josef Mengele.
Since he has taken office, he appointed Andrew Zweben as corporation Counsel, for the past four years the two tag team partners have operated City Hall similar to a criminal enterprise. whereby anyone who disagreed or opposed them was threatened with repercussions, The threats ranged from having the police arrest you to threats of bodily harm. A great example of this was the event that has famously come to be known as "The Jeremy Blabler Incident." This inappropriate violent behavior was not solely exclusive to Jeremy Blaber but was also inflicted upon not only city employees, but innocent citizens as well. Another example is Gallo & Zweben Illegally firing Fire Chief Chris Rea. Rea was cleared of any and all wrong doing by several different investigators, including District Attorney Holley Carnwright & CSEA Union Investigators. subsequently Rea has filed a Multi-Million dollar lawsuit which the good, hard working people of Kingston will be forced to pay.
Gallo/ Zweben have relentlessly harassed business owners, Gallo has continuously had several confrontations with citizens over the years, some that where reported to be physical altercations while some stayed verbal altercations laced with Extremely Vulgar Profanity, Insults, Threats & Racial Slurs!
Shayne Gallo & Andrew Zweben have collectively stripped any & all dignity away that those offices in City Hall always maintained. He and Zweben have been known to use their political position in conjunction with the the city's 40 Million Dollar bank account to harass & bring legal action upon people that they have personal vendettas against. This has the potential to cost the city of Kingston residents Millions of Dollars in taxpayer money. They have also used the police as their own private army to target people. An example of this is 106 West Chestnut Street, a Boarding Home that has been active for over 70 years, Gallo has a personal feud with the Owner / Operator & Zweben lives across the street from the property making their illegal actions a clear conflict of interest.
The team of Gallo-Zweben have been fighting the owner to illegally rezone it without a single piece of evidence to substantiate their accusations . Zweben wants to personally select who his neighbors wil & will not be, this is not only unethical but highly illegal, the police were used to illegally evict the tenants of the property unconstitutionally. This was carried out on the orders of Gallo & Zweben (Who personally posted the building without the Building Department doing an inspection that is require by law.
Consequently restraining order was issued the same day by a Supreme Court Judge Against Shayne Gallo personally & the city, This is also the first time a Mayor of Kingston has had a restraining order put in place against him due to harassment of citizens. As a result many more lawsuits are currently pending due to the city violating the Civil Rights of the Owner & The Tenants. In spite of this the duo continue to harass the owner & waste taxpayer dollars.
There are many more examples of this type of behavior such as parking a A City of Kingston Garbage Truck on Railroad tracks over a disagreement pertaining to the train that draws visitors into the city of Kingston that spend money in our city. The duo.of Gallo & Zweben have proven themselves to be irresponsible, Untrustworthy, Vindictive & Extremely dishonest.
Both love to fight and are hell bent on revenge. After his recent loss to Democratic Candidate Steve Noble in the primary, he is now threatening Mr. Noble with charges which is clearly retaliation for Mr. Nobles Victory over him, in the Democratic Primary.
In conclusion Mayor Gallo & Zweben are a danger to everyone around them, the Mad Men have several more months in office. Judging by Gallos most recent out outburst & threats made against innocent civilians. This has sparked public debate & legitimate concerns as to how he will conduct himself in his last few months in office, many people are now fearful that he will intentionally hurt the city financially & go after more people due to his "Nothing To Loose" attitude, it is reasonable to believe that he would do this to get revenge for the people of Kingston not supporting him in his recent campaign, his track record has proven him to be mentally unstable, a complete lunatic & a danger to society!
We the people of Kingston demand that Mayor Shayne Gallo & Corporation Counsel Andy Zweben are immediately stripped of all their power & removed from office before they can do further damage to the city or use their power as Mayor / Corporation Counsel to harm any more innocent people.
We the people have spoken, We've had enough!