REMOVE Mask Mandates from Tomahawk School District
34
people have signed this petition.
Add your name now!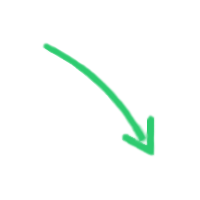 34

people

have signed.

Add your voice!
Maxine K.
signed just now
Adam B.
signed just now
This is a petition to REMOVE the current mask policy within the Tomahawk School District. Early this year, the State Courts shot down Gov. Evers mask mandate yet Tomahawk's School District did not lift their mask mandate. The board has met several times on this issue and the student's have walked out in protest, yet they refuse to acknowledge personal freedoms and remove the mask mandate. I believe we need to keep our attention on this matter, even though we are in the summer break, because the issue is starting to turn into a 'well if they can't get vaccinated than they have to keep the mask on'. Sounds like a lifetime of forced masks for our children if we don't speak up and stop the insanity.
Some fear that ending the school's mask policy would put students and staff at risk of potentially contracting the virus. Science and studies have PROVEN that children are the least likely to contract the virus and are not spreaders; and if by chance a child does contract the virus, their recovery is 99.997%. What is PROVEN by use of the mask is:
Physiological Effects
– Hypoxemia
– Hypercapnia
– Shortness of breath
– Increase lactate concentration
– Decline in pH levels
– Acidosis
– Toxicity
– Inflammation
– Self-contamination
– Increase in stress hormone level (adrenaline, noradrenaline and cortisol)
– Increased muscle tension
– Immunosuppression
Psychological Effects
– Activation of 'fight or flight' stress response
– Chronic stress condition
– Fear
– Mood disturbances
– Insomnia
– Fatigue
– Compromised cognitive performance
– PTSD for Abused Women
– PTSD for anyone that has ever suffered a traumatic event while having their mouths/nose covered
Health Consequences
– Increased predisposition for viral and infection illnesses
– Headaches
– Anxiety
– Depression
– Hypertension
– Cardiovascular disease
– Cancer
– Diabetes
– Alzheimer's Disease
– Exacerbation of existing conditions and diseases
– Accelerated aging process
– Health deterioration
– Premature mortality
In order to ensure our GOD GIVEN RIGHT to freedom of choice, we are asking for your support in this matter. If a person feels protected in a mask whose fibers are larger than the virus*, then by all means wear it and feel safe but don't dictate and force others and in doing so remove THEIR FREEDOMS for your fears, you do you.
Our mission is to ensure that EVERY child and person within this school district receive their respect, GOD GIVEN Freedom as well as their Constitutional Right to protect themselves as THEY see fit.
Please help us REMOVE the Tomahawk School District mask policy in place, and for any future mask mandates, by signing this petition and allowing your voice to be heard. Please comment and share … the board and those scared for 'their' health need to understand their actions are harming and infringing on personal freedoms (again, you scared then YOU wear the mask, you do you).
Also, don't forget to send emails to the Tomahawk School Board!
reynoldst@tomahawk.k12.wi.us, kirschs@tomahawk.k12.wi.us, hafemanc@tomahawk.k12.wi.us, husebyri@tomahawk.k12.wi.us, johnsonj@tomahawk.k12.wi.us, kissingerwolfk@tomahawk.k12.wi.us, longd@tomahawk.k12.wi.us, rudieb@tomahawk.k12.wi.us, velleuxd@tomahawk.k12.wi.us, zimmermanr@tomahawk.k12.wi.us
* the virus SARS-CoV-2 has a diameter of 60 nm to 140 nm [nanometers (billionth of a meter)] [16], [17], while medical and non-medical facemasks' thread diameter ranges from 55 µm to 440 µm [micrometers (one millionth of a meter), which is more than 1000 times larger [25]. Due to the difference in sizes between SARS-CoV-2 diameter and facemasks thread diameter (the virus is 1000 times smaller), SARS-CoV-2 can easily pass through any facemask