Remove Koch Money at UA Now!
Show your support by signing this petition now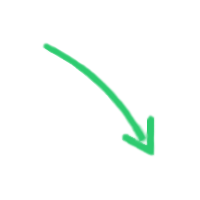 3

people

have signed.

Add your voice!
Maxine K.
signed just now
Adam B.
signed just now
Do you care about:
Uncorrupted College Courses?
Affordable College Tuition?
Functioning and well-funded Public Education?
Labor Unions?
Fair Elections?
The Environment?
The Koch network threatens all of these and more.
What is the Koch network?
The Koch network is a conglomeration of corporations, media outlets, university centers, astroturf groups, and right-wing billionaires, all centered around the Charles Koch Foundation.
This network promotes climate change denial, destroys labor unions, unfairly influences elections, restricts minority voting rights, and works to weaponize universities for corporate gains.
For universities, this network has donated hundreds of millions of dollars to over 550 colleges since 2005 and has disguised this funding as philanthropy. However, these university donations come with strings attached. In return for their donations, the Koch network enjoys the ability to influence college research, the hired professors, and the coursework being taught - all to advance their regressive ideologies and build their reputation and increase their profits.
In universities across the country, they've funded campus centers that have been instrumental in creating lax environmental regulations (aiding in pro-fossil fuel interests). There has also been a long-standing connection between the Koch network and the advancement of white supremacy.
At the University of Arizona, the Koch network funds the Center for the Philosophy of Freedom (Freedom Center) and the Department of Political Economy and Moral Science (PEMS Department). This funding is hidden in secrecy and has started to be revealed in public records requests by Kochs Off Campus! and others. This includes $10 MILLION from the Arizona State Legislature directly to the Freedom Center.
While Arizona public schools are 3rd worst in the nation, and teachers barely survive with the lack of pay, the Arizona state legislature gives millions to a university center on top of corrupt funding from the Koch network.
When Koch money enters UA, they're able to capitalize on our school's name and reputation to further a regressive agenda.
With Koch money in UA, they've created a K-12 curriculum that spreads dangerous disinformation and self-serving propaganda in public schools across Arizona and abroad. Koch's Off Campus has worked tirelessly to remove this textbook from use and has succeeded in doing so from multiple school districts, but more work needs to be done.
Koch money has also corrupted college courses in the Freedom Center and the PEMS Department, making them self-serving and ideologically flawed.
The University of Arizona continuing to accept money from the Koch network reveals a flaw in our university: knowledge and influence can be bought and manipulated. The University of Arizona is supposed to uphold a reputation of academic integrity. UArizona students and staff want to restore that integrity.
As the University of Arizona community, we demand that the University of Arizona recognizes the harm done by dark money donations from the Koch network to our university and cut off all ties with the Center for the Philosophy of Freedom and the Department of Political Economy and Moral Science.
Email-kochsoffcampus@gmail.com Website-kochsoffcampus.org
Instagram-@kochsoffcampus Facebook-@KochsOffCampus