Incarcerate Sex Offenders in Society (i.S.O.S) - Keith Constantin
2544
signers.
Add your name now!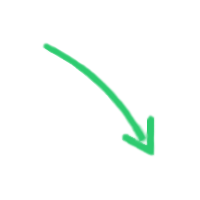 2544

signers.

Almost there!

Add your voice!
Maxine K.
signed just now
Adam B.
signed just now
York Regional Police have alerted the public about a high-risk offender, his name is Keith Theodore Constantin. He has recently been released into the community of King Township and specifically residing in the Hwy 9 and Hwy 27 area of Schomberg and Tottenham.
Constantin poses a risk to the community, particularly to children. He has not only been convicted of offences including sexual assault against a seven-year-old boy he had lured to a park but also against a 45-year-old blind woman and a young woman recovering from an epileptic seizure. Details of his past can be found HERE. Further, he has prior criminal convictions for Sexual Assault, Sexually Assault with a Weapon, Assault with a Weapon, Assault, Robbery and Possession of Explosives. Constantin has at various times been transferred to a maximum security institution, kicked out of programs, had psychological counselling suspended and been placed in segregation.
Click HERE for a victim's story in her own words.
After serving a 4 year sentence, Constantin was supposed to be residing in the Hamilton and Stoney Creek areas but decided to relocate under pressure from the community. Through various awareness campaigns and petitions, similar to this one, the region collected over 2700 signatures. Fortunately, Constantin breached his curfew only after being released from jail for 2 weeks, and was sent back to serve an additional 18 months.
Convicted rapist Keith Constantin says he "will rape again" and he "wants to kill someone." Despite this horrifying admission - and the Parole Board of Canada's own prediction that "he is likely to kill or seriously harm someone," Constantin is out of prison again and now living in our community.
We need to ensure this sex offender not only relocates from the King Township area but most importantly also receive the rehabilitation he requires in a permanent and secure institution. We find it outrageous that our government officials would allow a person with such a criminal resume to move into a neighbourhood with such a high density of children and families.
Further, it appears that the group home (Christian Horizons) that Constantin is currently residing has been in receipt of provincial funding for this particular location, which now houses a pedophile and high risk offender in our MPP, Helena Jaczek's own riding.
Please not only consider signing this petition but also writing, emailing and tweeting our elected officials and express your feelings about the extremely controversial decision in placing a high-risk dangerous and repeat sexual offender into a group home instead of a permanent and secure institution.
MPP and Hon Helena Jaczek - Ministry of Community and Social Services Hepburn Block - 80 Grosvenor Street Toronto, 6th Floor, Toronto Ontario, M7A 1E9 Phone: 416-325-5225 Email: hjaczek.mpp@liberal.ola.org and Twitter: @HelenaJaczek
MPP and Hon Yasir Naqvi - Minister of Community Safety and Correctional Services George Drew Building - 25 Grosvenor Street, 18th Floor, Toronto, Ontario, M7A 1Y6 Phone: 416-325-0408 Email: ynaqvi.mpp@liberal.ola.org and Twitter: @Yasir_Naqvi
Premier and Hon Kathleen Wynne Legislative Building, Queen's Park, Toronto Ontario, M7A 1A1 Phone: 416-325-1941 Email: premier@ontario.ca and Twitter: @Kathleen_Wynne

Please also consider joining our Facebook group called Incarcerate S.e.x Offenders in Society (iSOS) https://www.facebook.com/groups/iSOSKingTownship/ to help get Keith Constantin removed from King Township and institutionalized permanently.
Updated media coverage here:
City News - Dec 12/15, YorkRegion.com - Dec 13/15, , CTV News - Dec 14/15, Toronto Sun - Dec 13/15, YorkRegion.com - Jan 17/16, CTV Barrie - Jan 17/16