Remove Illegally introduced Eurasian grey wolves
91
people have signed this petition.
Add your name now!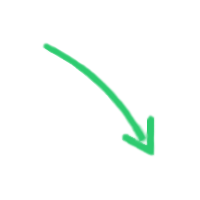 91

people

have signed.

Add your voice!
Maxine K.
signed just now
Adam B.
signed just now
We, the people of the west listed below Petition the Department of Interior to remove all wolves and their offspring resulting from the release of wolves trapped in Canada or raised in pens for the following reasons. 1.) The rural people in the affected area strenuously objected in public comment and by filing lawsuits to the plan to release wolves. 2.) Funds to release wolves in spite of these objections were taken illegally from the Pittman-Robertson Fund. 3.) Import laws were broken in the implementation of the wolf release. 4.) Section 10 EXCEPTIONS (j) Experimental - of the Endangered Species Act allows for the release of an experimental population "only when and at such times as, the population is wholly separate geographically from non-experimental populations." A court found that the USFWS disregarded their own administrative record of hundreds of wolf sightings all the way up to the time the wolves were released. Indeed, one of the great tragedies of this illegal introduction has been the ultimate demise of the smaller lovely, elusive and solitary canis lupus irremotus, the native timber wolf with North American genetic origins. 5.) Hardship - The result of this illegal introduction has placed an unbearable hardship on the people of the region; including the loss of outdoor recreation opportunities due to danger posed by packs of Eurasian wolves, including the danger of exposure to the deadly echinococcus granulosus which is a natural part of wolf infestation, the actual danger of being attacked by one or a pack of twenty or more wolves, the loss of hunting opportunity due to the total decimation of wildlife in some areas, (described by locals as "sanitized" of animal life), and the drastic reduction in remaining areas of game animals, the destruction of pets and livestock, the loss of safety for our children and families as they move about the rural and suburban areas, the loss of our culture of eating wild food, formerly a wholesome and nutritious source of food for the people in the affected areas, the economic loss of hunting and livestock production businesses, the actual damage of prosecution by state and federal officials of individuals who believed they were protecting their self or their property, and persecution by Non-Governmental Organizations using the Equal Access to Justice Act and 28 USC 2201-02 to procure damages for their membership from US taxpayers and spread propaganda and hate towards the local people, forcing the Department of Interior by Court Order to defy their own scientific evidence. For the above reasons, we the undersigned deem the experimental release of Eurasian grey wolves to be a failure and demand that said wolves be immediately removed by all means necessary.
Sponsor
Interested persons affected by the wolf release.
Links