REMOVE I-READY
34
people have signed this petition.
Add your name now!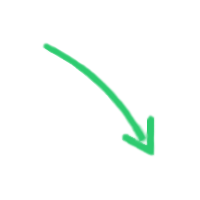 34

people

have signed.

Add your voice!
Maxine K.
signed just now
Adam B.
signed just now
Why we shouldn't do I-Ready
I-Ready is a program that is supposed to help at learning, but it fails miserably. I-Ready takes up so much of our time, that time could be used to hang out with friends or do a thing that we like. Well, if you say it could be useful for our learning, but I-Ready also doesn't teach us. It barely teaches us anything, usually the lessons are not relevant to school, besides teacher assignments it just gives us a random course that it thinks we should do. It adds nothing to the curriculum and is just some random thing you do that has nothing to do with what you're learning. I know this sounds like a student complaining about schoolwork, but I-Ready is so boring. The text and questions take forever to load and if they start an audio, you can't answer questions, read questions or even see anything. If you get a question wrong, it makes a long and drawn-out explanation that is not necessary, if you need an explanation for the problem, there should be a button for it, but instead they have to tell you what you already know, then makes you answer questions that you figured out when you got the problem wrong. I-Ready has a game system, which is good right? You can relax after some lessons or a test, except it costs 50 coins! 50 coins is basically 45 minutes of work, you have to do 45 minutes of I-Ready a week, that just means you can relax for 1 minute in 1 week. It's even hard to enjoy yourself in the games, the games have weekly leaderboards, so you can get records, that's cool right? But no, all of the leaderboards are hacked. First of all, this is an educational website, how is it able to be hacked? Second, there are a lot, and I mean a lot of ways to do it. Also doing too much I-Ready is bad for both physical and mental health, you are sitting in front of a computer for 1 hour and 30 minutes. You could say this time should be split into sessions, and you'd be right, except that I-Ready doesn't save, that hour of work, Ctrl+W and it's gone. Even reducing the time from 45 min each, to 20 min. The I-Ready company even said: "Doing more than 15 minutes a day will hurt your brain, and with the previous issue of not saving, you're up for a lot of brain damage. Many people have said, sitting in front of a screen play video games and stuff is bad for you, so why must this be any different, we are learning something that will probably not pop up in school for like 4 years. and by the time we get there we forgot it, I-Ready hurts your body like video games do, even in video games you can make a living, do YouTube or just some fun. What can you get out of I-Ready, loss of free time, happiness and you sure can't make a living out of I-Ready, the closest I could find was Cat Stacker ANY% glitchless runs, which doesn't even count as living. The whole point of school is to prepare us for the real world, we can learn what we want to do, learn useful skills in life. What did I learn from I-Ready is that 1 hour 30 minutes is a stupidly long time, I could cook dinner, eat dinner or have some fun in that time, instead I have to learn some irrelevant stuff. The I-Ready diagnostic doesn't even give accurate results, Ms. Rivers says that it gives the same questions every time you take it, so you would probably get similar results as the last time you took it. Well, without any students agreeing on what I'm saying, my point is basically not important, so I asked some people how they felt about I-Ready. Some of these people decided to remain anonymous, but some wanted their name written next to their quote. From Michael: "It's bad." A lot of people said: "It's way worse than doing work on paper." Oliver says: "It's draining away my personal time weekly." Just to be clear, it's ok to have some homework it's just that I-Ready is way too much, and doesn't even help us that much, and that worksheets can do a way better job. The teachers can assign stuff that they know is right, instead of some AI that barely knows who you are, how you learn, and what works best for you. What I want to change is either to remove I-Ready from our school curriculum or reduce the time required to only 20 minutes. If this petition succeeds, we will all be happy, students get more free time and better learning. But if this petition fails, I don't think people would be happy. It's not just 1,2 or even 30 people that don't like I-Ready, it's basically everyone. Please consider signing to support this cause, any help would be appreciated.