Remove Reggie Williams From The Frederick Douglass Ctr.
33
people have signed this petition.
Add your name now!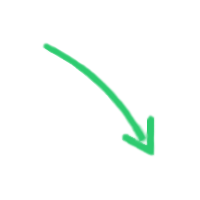 33

people

have signed.

Add your voice!
Maxine K.
signed just now
Adam B.
signed just now
This current President of The Historical Frederick Douglas Ctr., Reggie Williams, and his despicable team of Albert Earl (charging for gym use but keeping the money, Tyrone Cleveland (The IMPACT College Initiative), who stole $1,300 from another program & Tiara Armstrong (Heart 2 HEARTS) must go. They DO NOT SERVE OUR COMMUNITY!
Reggie's history with the past board that stole funds, his current story of failure & mishandling of Douglass Ctr. funds, lack of personable relationships with the youth & seniors are a problem. His lack of ability to do simple tasks including paperwork for money waiting to be given to the center, or abilty move the center forward after several years is proof that PROGRESS, SUPPORT & PASSION for the neighborhood and the people who live in it are not a priority to this man. AT ALL! He has stolen from the building, stolen from & mistreated programs & its directors (one due to choice of sexuality), alienated the elders, seniors as well as the children in the neighborhood. Although he lacks proper leadership and business skills to operate the facility, Reggie Williams and Alber Earl are not from this community and have a high disregard for anyone who wishes to help move the center and this community forward. Going as far as to create falsified situations (including Reggie Faking a Stroke, Check Medical Records for length of hospital stay.) to have positive & affective people and programs removed from the building. We believe in order to keep hiding the very things that they do to drag down the facility and this community.
What is important to the community, its leaders and members are not important to these people. There are several groups of fed up community leaders deciding that after years of suffering through the current regime it was time to make a change. Others have tried to work with the current Pres. Reggie Williams, bringing over 250 children in one night and over 400 to the Douglass ctr in one month, however, he had them removed from the building because someone (an excited community member & parent) said the "They" changed the atmosphere at the Douglass Ctr., believing he was responsible but didnt mention him personally or pat him on his back. So, his personal feelings were hurt & he took over 400 youth away from the Frederick Douglass Community Ctr. by removing a highly successful program that clothed & fed these children daily. Including thanksgiving, when Pres. Reggie voiced his opinions to do nothing for the community. Stating "its my day off"....
Those positive influences are the type of people we need in The Frederick Douglass Ctr. NOT Reggie Williams, his Personal agendas and character weakness has no place in serving the community. Reggie Williams must go in order to bring the Historic Frederick Douglass Ct. back to prominence. We have a group of people in place waiting to do amazing things, but they refuse to work with the current Douglass Ctr. Regime. We need to support our community & those who fight to make it a better place for us all. Reggie Williams has proven he IS NOT THE MAN FOR THE JOB! SO...LETS REMOVE HIM! IMMEDIATELT! Your signatures will definitely aid in accomplishing this.