Remove Cap on Tutor Hours
142
signers.
Add your name now!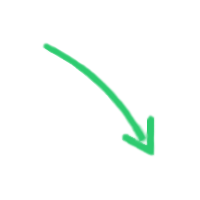 142

signers.

Almost there!

Add your voice!
Maxine K.
signed just now
Adam B.
signed just now
School of Social and Political Science 12/10/2016
University of Edinburgh
Open Letter to the Head of SSPS
This is a letter by SSPS PhD candidates who are working at the department. It is also signed by other staff members or students who support these concerns and are worried about teaching experience at the SSPS.
As you know, the majority of PhD candidates at SSPS do not have funding to pursue their studies. In the past, many of them have relied on teaching and research assistance jobs in order to secure their income. The recruitment materials in SPS have suggested that this was a typical way to fund PhD studies. The workload was usually negotiated with supervisors to make sure it does not impact PhD progression. The number of tutorial groups per tutor could therefore range from two to six or eight groups with additional research assistance hours in order to secure a sufficient income.
Some PhD candidates now have their hours capped at a maximum of four groups per semester independent of demand for tutors. Even further restrictions have been debated at the University level discussing a rule of only two groups per semester or six working hours per week which would heavily restrict research assistance hours as well. Even four groups per semester equates to an average of less than 10 hours per week over the whole calendar year, which is not enough to provide a basic income to support studies. It is also below the average guideline of 20 working hours for postgraduate students.
PhD candidates who do not receive scholarships or fellowships need to find adequate financial resources to fund their studies, pay their rent and buy their food. By capping the number of hours at a level below which students are able to fund themselves, non-funded PhD candidates will have to seek tutoring contracts at other Universities, find alternative employment outside of the University or will have to pursue a part-time PhD. Working outside the university will occupy more hours and not provide equivalent opportunities for professional development. For various reasons we are worried that this will have a negative impact on the Postgraduate experience.
We also believe that in the long run this will be suboptimal for the School and for undergraduate students because a high proportion of enthusiastic PhD teaching staff as well as research assistance staff will either be forced to quit, will choose not start to work at this University at all or will do so at the cost of great financial instability.
In this open letter we would like to voice our objections to the implementation of any School or University wide blanket cap on the hours that each PhD candidates can work or the number of tutorials that each tutor takes. As employees, we feel that the rule removes the ability to make independent decisions regarding financial needs, circumstances, career choices and wellbeing. We believe that tutors themselves in consultation with their supervisors are best placed to make the decision as to how much they can work.
If the primary reason for this rule is PhD progression, we would like to start a conversation as to how best to meet various needs: the career progression and financial stability of PhD candidates, the teaching needs of subjects and the teaching experience of undergraduate students. We would argue that the financial needs of PhD candidates and their career progression must be central to this discussion.
We fear that a blanket cap on tutorial hours will have unintended consequences, especially at the SSPS with its high proportion of non-funded PhDs. This would negatively impact the teaching experience for undergraduate students, endanger the financing of PhDs and PhD progression as well as negatively affect the morale of teaching staff. We hereby communicate our concerns and invite a discussion about the implementation of a cap on tutor hours.
Yours, sincerely