Remove book promoting spider monkeys as pets from Amazon
60
people have signed this petition.
Add your name now!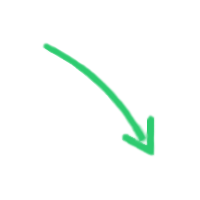 60

people

have signed.

Add your voice!
Maxine K.
signed just now
Adam B.
signed just now
http://www.amazon.co.uk/gp/product/1909151432/ref=cm_cr_mts_prod_img
The sale of books promoting the primate pet trade is unethical and provides inappropriate conservation message to readers. This should not be condoned on popular sites such as Amazon. Amazon are currently selling a spider monkey pet guide (see link above). I urge you to sign the petition for its removal.

WHY SIGN?
All species of spider monkey are listed under the IUCN Red List of Threatened Species as Endangered, with the exceptions ofAteles hybridusandAteles fuscicepswhich are both critically endangered.

It is illegal to remove a spider monkey from the wild, illegal to sell or purchase it as a pet. The captive breeding of spider monkeys for pets presents a wealth of welfare issues.

Spider monkeys captured to be sold as pets have a traumatic start to life. The only way to capture an infant spider monkey is by killing its mother, from whom it relies on for milk and social comfort. As a pet, spider monkeys are unable to socialize or move like they would in the wild. Having a spider monkey as a pet restricts adequate locomotion, resulting in distorted abilities to climb and travel. The lack of social companionship of the same species results in the expression of abnormal behaviours. Abnormal behaviours are considered to be a psychological mechanism to cope with unsuitable environmental conditions and are highly associated to poor captive management. Examples of abnormal behaviours in pet monkeys include pacing and hair pulling. As monkeys reach maturity their strength increases, hormonal changes instigate dominance displays, and owners struggle to manage adult monkeys. Many adult pet spider monkeys are abandoned due to incidences of aggression. Household hazards risk monkey safety and documented cases of monkey injury and even death include electrocution, asphyxia, skin burns, traffic accidents and injuries from domesticated animals such as dogs. The similarities between primates and humans are often appealing to monkey owners, yet our comparative biology enables easy transmission of zoonotic diseases. Not only monkeys succumb to human illness: humans are also at risk of contracting monkey-derived diseases.

For more information on the rehabilitation of spider monkeys rescued from the pet trade please visit: ecoparqueelfenix.org.
Thank you.