Remove Bobby Hebert from Covering The New Orleans Saints
167
people have signed this petition.
Add your name now!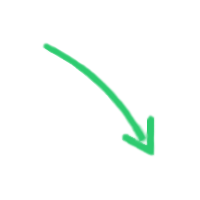 167

people

have signed.

Add your voice!
Maxine K.
signed just now
Adam B.
signed just now
Much has been said about the treatment of Marcus Williams' by Bobby - the (self-titled) "Cajun Cannon" Hebert who also gave himself the claim of being the "Founding Father" of the Who Dat Nation. Neither of these titles were bestowed on him by Saints fans and are nothing but marketing ploys for WWL and his restaurant.
All this talk has accomplished nothing and talk never will. He claims he doesn't have to be ethical because he isn't a journalist, just a "conversationalist." That being the case, the Saints should revoke his press credentials. Those are for actual journalists who don't incite more violence towards a 21 year old rookie star in the making who made one bone headed play at the worst possible time. It wasn't any secret that the kid was receiving death threats, pictures of burning crosses, and invitations to "just kill yourself." The manner in which Hebert continued to imply that Williams threw the game intentionally by repeatedly calling the play shady - even after he contrived an excuse to claim he was talking about coaching, not the play being fixed - and the went back on that the second a woman caller (30 year season ticket holder) challenged him on it. He got irate with her when she held him accountable and Booby accused Williams of throwing the game again, calling on the historical references of cheating in sports - The Black Sox scandal, Tulane point shaving and Paul Hornung and Alex Karras (two NFL players who played in an era where NFL players sold cars in the off-season to make ends meet - not today's NFL).
WWL shouldn't be excused in their failure to reign him in either. The Saints are their biggest partnership, without which, their listener base would literally disappear. If you think Bobby Hebert's drunken, illogical rants are representative of you, the actual Saints fan Bobby Hebert is representing to a near national audience on WWL at night, this petition isn't for you. If you think he crossed the line, or many different lines, in his treatment of Williams and anyone who called in to defend him over the past week, I think you'd probably agree with not wanting an admittedly drunken person who doesn't care about his job representing you and the REAL Who Dat Nation on the air, not the one led by the Atlanta Falcons quarterback who taunted all of us by flying around the Dome after going to the Falcons. We were the Who Dat Nation back then and still are. Bobby Hebert isn't the founding father of anything but his own alcoholic fan club and it shows everytime he slurs his rants into the microphones of WWL. Remove this buffoon before you lose your loyal listeners to other area shows that actually respect the effort our Saints put on the field this year and don't try to humiliate them on the air because they can't deal with their own emotions about the game and separate them from the game itself. Letters are being sent to their major advertisers as well. None of them will receive a penny from me. A letter is being sent to the Saints also to make them aware of the character assassination of their players by someone they've granted more team access than most others in the field. I, and many, many others, will not be listening to WWL once the clock strikes 4:00 pm. until Bobby Hebert has either pubilicly apologized to Williams and the Saints or is no longer on the air.