Remove Acer from Transformice Mod Team
57
people have signed this petition.
Add your name now!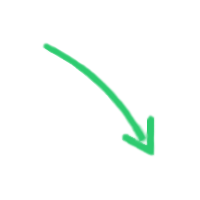 57

people

have signed.

Add your voice!
Maxine K.
signed just now
Adam B.
signed just now
This is nothing personal. This will benefit all of the player's on the game and cafer's. Acer (Sam) abuses his power as a mod, to the point where the game is dying because he bans so many people. I'm sure if Atelier actually looked at how many people Sam bans compared to all the other more permissive mods, they would see the deal.
Fact is, more and more players are leaving the game to go elsewhere because they are harassed by this guy. When it is no longer moderating and becoming harassment, for targeting and singling out certain people. I think Atelier made a mistake in hiring this online troll, and need to rethink things, before somebody with actual power steps up and files a lawsuit for cyber-harrassment and cyber-stalking. That's what it is, to follow people to areas on the game where they like to go to socialize and ban them for minor things, like cursing, or discussing politics, without any warning. Ya, we know.. cursing is against the rules, but seriously, there's a difference when it's in context, and when it's just down right vulgar, and if Sam can't decipher the difference, he shouldn't be moderating.
IMO Modding should go to level-headed people who can handle problems, not those who ban everyone, turn off their whispers, and do nothing to mediate to solve problems. Heck, even Sam's Fandom Wiki which was created by him states something about appealing sanctions. Link here: https://atelier801.com/profile?pr=Acer#0010 No other mods put this in their Wiki, they give information about themselves as a person, not as a Mod. His intent is evident, to ban, ignore disputes, and make people miserable. For many kids on this game this is an escape for them, and their real world problems, and you have this guy just shutting them down.

A little about myself.. I am just an innocent bystander who is older than most others on this game (I'm assuming). I am a firm believer in doing what's right, and in this case, stepping up to the plate and intervening in a seemingly endless situation.

If you feel like you have been a victim of Acer's abuse, or just wanna support this petition, then please sign off on it. You don't need to put your real name, you can put your TFM name if you choose.

Thanks for reading, and pass this along please!