Removal of Ms. Gaines as Head of FAU High Basketball
56
signers.
Add your name now!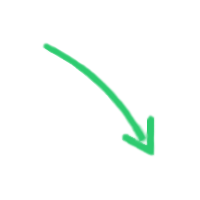 56

signers.

Almost there!

Add your voice!
Maxine K.
signed just now
Adam B.
signed just now
For these reasons we, the students of FAU High, ask for Ms. Gaines to be removed:
The constant tardiness she and her assistants have had at our practices. We as students are pushed to attend our classes on time, and our grades suffer when we do not. Why is it any different for these coaches?
The overall disorganization inside the program, including practices that start late, arriving late to 6 varsity games, in addition to JV and Girls games. The lack of a whiteboard, which every high school coach should have in order to explain what she wants us players to do. The lack of having basketballs for us to warm up with, resulting in us warming up without basketballs and looking foolish.
As a consequence of coaches showing up tardy to the team bus, we players had to change on the bus several times, which is illegal, creating an awkward situation for the girls, who had to be moved to the front of the bus and us boys going to the back to change. To clarify, we were never late to a game and had to change on the bus because of players being tardy, it was always the coaches. I would actually like to thank Mr. Nunzio Siciliano, our bus driver, as if it weren't for him we would have been tardy to more games, and maybe even have to forfeit the ones we were very late to.
The poor planning of the program. Practices were cancelled as late as 30 minutes beforehand. In addition, practices constantly run late, a toll on our schedule as students and those of us whose parents have to pick us up being forced to wait for us to finish.
The bringing of her personal travel team to FAU High practices for over three months, using our installations (FAU Rec Center and A.D. Henderson basketball courts) and time to train them. This violates security policy, as her travel team players do not attend A.D. Henderson, do not have owl cards, and we have no idea who they are. In addition, some of her travel team players had their parents there, who we also do not know and have no affiliation with A.D. Henderson. Not only did she train them over us, many FAU High kids who were not on the team and came out to open gym to play ball and have fun were forced to sit for 90% of the open gym, only playing one or two games so that the travel team kids could play the whole time. On top of all of that, there were many instances where fights almost broke out between us and them due to their immature actions, and instead of punishing them, Ms. Gaines punished FAU High kids, and threatened them with taking them to administration, when they should not have been there in the first place.
The mistreatment and bullying of players. Players, who have sat out due to injury, have been removed from the team, and been described by Ms. Gaines as "not welcome back."
Lastly, I was informed that Sunday, November 4th, there was a scheduled practice, and students showed up. However, without giving any warning, Ms. Gaines did not show up, and did not have the decency to tell the players why she had done so.