Removal of Iain Macleod as itv producer at Emmerdale
16
people have signed this petition.
Add your name now!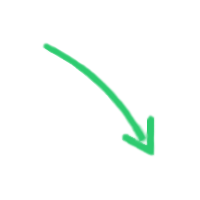 16

people

have signed.

Add your voice!
Maxine K.
signed just now
Adam B.
signed just now
As Emmerdale is a publicly Broadcast show, THE PUBLIC HAVE A RIGHT to provide feedback and disapproval at the direction of a show as well as Input in to the direction they would like it to go , The Current Producer Iain Macleod bulldozes his was through the show with little or no regard from his audience inflicting his vision on a audience with no regard or their thoughts in the Direction the show should take.
While Iain Macleod has totally destroyed the work of his predecessor who rescued the show , and provided gripping entertainment , Iain Macleod Mock and ridicules his audience as well as making totally inappropriate comments causing offense.
Iain Macleod refuses to address issues and concerns his audience believe that are genuine and continues his way with total disregard for his audiences views of feelings
Some of the issues that have been raised in the first 6 months of 2017 that the producers refuses to acknowledge are
The Issue of Sexual consent while under the influence of alcohol. A large part of a the audience have seen a letter sent out by the staff at Emmerdale stating that its not an Important issue.
An issue of unprotected sex has been raised in regards to a one night stand, And the Issue of STI'S not addressed.
Adultery and fidelity seems to be a constant issue with Ian Macleods story lines. People do not want to watch something that is repeatedly done , Audiences have grown up and want to watch something relevant , not something that is constantly rehashed 3 Affairs within 6 months.
An important issues of Spice Addiction was started and dropped , No rehabilitation shown , Addiction is not that easy to overcome it should have been investigated further. again abandoned ,
Iain Macleods speech at the 2017 BAFTA awards contained a slur towards to people who suffer Domestic Abuse.
Ian Macleods interview stating that people should " take there councillors off speed dial" Another slur against people who have debilitating mental illnesses.
A current episode which Iain Macleod approved to air , where a character stated that "people who commit Suicide are Nutters"
The total disdain and disrespect consistently shown to an LGBTQ couple
The Social Media team who refuse to interact and refuse to take any criticism , Only being active when they are wanting votes to gain awards.
A Social media team who when they are online refuse to answer concerns, instead mocking and goading the audience.
All of the above falls under the direct control of the Producer Iain Macleod , Who consistently refuses to engage with fans but watched from afar from behind a curtain.
The Soap depends on its audience for viewing and at this time Iain Macleod is pushing his audience so far away that they are turning off , Its is our good will that keeps you in work and we have had enough.
The Cast and Crew do an amazing job working long hours to entertain a varied audience and interact with them on social media and the supports flows both ways
Ian Macleod Your Audience has had enough , You need to start listening to what your audience want to watch , not what You think the want to watch , If you cant manage that then you need to go!