Removal of Halima Bibi from Allen close.
46
people have signed this petition.
Add your name now!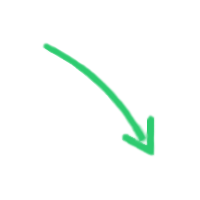 46

people

have signed.

Add your voice!
Maxine K.
signed just now
Adam B.
signed just now
This petion has been put together to have the named person above (Halima Bibi) removed from Allen close,On the 17/07/2014 it was a really nice day so all the kids in the street were having awater fight including the named person above children,At some point Halima Bibi was squirted with a water pistol (by who we are unsure of) she then walked into her house and came back out a couple minutes later and proceeded to pull a Machette from her sari and chase the kids,by this time the street was in panic mode and a lot of the kids and adult run into youngladys house for shelter, while numerous people were calling police she started to violently hit the front door with the Machette causing the window to be broken, she the started smashing the kitchen window while shouting im going to kill use,After about 5 minutes and police still not shown up a brave neighbour came out of his house and grabbed the Knife by the blade injuring himself, by this time police were still not to be seen, she then started to shout at numerous people in the street .. link to the video is at the bottom of the page.. Police then arrived and had to restrain her on the floor due to resisting arrest, after speaking to her husband he told us that she is mentally unstable and was not long released from the Campbell centre he said he has asked for help from the Campbell centre with no luck, the reason the was moved from there last house was due to Halima Bibi trying to stab there neighbour because she hadn't been taking her tablets, After attending CROWN COURT she was given a conditional discharge,Restraining order to stay away from the victims themselves and there house plus a fine andsome compensation, this is not justice and how a restraining order is going to work I don't no?? how canpeople not be near each other when they live oppersite?I myself am not willing to wait till she hurts somebody before we have her removed from the street, we have atleast 10-15 small children running around the street on a nice day and we live in a court yard so its not like they can stay away from the named persons house and no kid should have to play out and fear for the safety,Please ifyou could take 5 minutes to sign the petition it will be much appreciated. WE AS THE PEOPLE NEED TO PROTECT OURSELFS AND OUR FAMILYSIF THE JUSTCE SYSTEM WONT!!