Removal of Dragonwings from Required Coursework
147
signers.
Add your name now!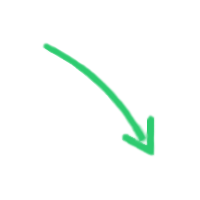 147

signers.

Almost there!

Add your voice!
Maxine K.
signed just now
Adam B.
signed just now
This petition is calling for:
Immediate removal of Dragonwings by Laurence Yep from required coursework at all Blount County Schools.
This book is currently being provided to every 6th-grade student in Blount County Schools as required reading.
Dragonwings is a violation of Rules of the Department of Education Chapter 0520-12-04 Prohibited Concepts In Instruction.
Racism and Disparagement:
All I knew was that a few months before I was born, my father had left our home in the Middle Kingdom, or China, as the white demons call it, and traveled over the sea to work in the demon land. – p.1
It is much trickier to deal with a demon of the Middle Kingdom than an American devil, because you always know that the American devil means you harm. – p.13
I think he had lived so long in this land of the demons that his mind had become poisoned and he had begun to think like a demon and to despise the Tang people around him. – p.100
"They are our brothers," Uncle said, "no matter how bad. That's why we don't go to the demon police. – p.107
"Or do you think the demoness might have been some Tang woman who did something so terrible in a former life that she was reborn here as a white demoness?" – p.143
But then she must have done something pretty bad if she was reborn over here as a demoness instead of back in the Middle Kingdom at least as some kind of animal." – p.144
"We never did get to finish that talk we began a long time ago." "About what?" "About those two lovers to whose memory I have consecrated myself." "You mean the demon dung." Black Dog laughed and regarded me in a cold shrewd way. – p.278
Note: The words devil, demon, & demonic are used throughout the book to refer to white people and/or Americans.
Foul Language:
"Well, I'll be damned," he said. – p.74
"Jesus, but you're a scrappy little son of a" ----it sounded like----"bit-sha, aren't you?" Jack muttered – p.184
"Not the damn dream again" – p.254
"Go after him," I said. "That bastard. That son of a bitch." – p.281
Violence and Abuse:
"This pig stole money from one of our foxes. He beat her up, too, so she wouldn't talk." – p.95
"The only thing he owned outright was his ugly wife, maybe the ugliest woman alive. She was so repulsive that he beat her in the morning when he got up and beat her in the evening when he came home. The wife never complained because she loved him dearly." – p.102
"Pain? You don't know what it is." And he began to kick me with his heavy boots. – p.105
There was the sound of a meaty smack and he fell face forward across my legs, Father's sword in his back. – p.116
I slid out from underneath the dead man, staring at his blood that had spattered my pants leg. Father jerked his sword free from the man's back and wiped the blade carefully on the shirt of the dead man. – p.117
"Or maybe I'll take a testicle or two." – p.279
He jabbed his knee into my stomach and pressed the knife point against my throat.
"I can cut your son's throat before you can jump me." – p.280
He was found in an alley with his throat slit and his wallet stolen even before he could make it to an opium den. – p.312
Underage Drinking:
The wines of the Tang people are of a very high alcoholic content, and much stronger than demon wines…We all drank again. – p.31/32
And afterward we finished off the brandy and sang a little. – p.235
He uncorked the bottle and took a sip. "Now that's a righteous wine." …He handed the bottle on to the rest of the Company. Even Robin and I got a sip. – p.301
Drugs, Prostitution, and Alcohol:
The rest of the basement was given over to beds, each of which had a little table beside it. On each table rested a nut-oil lamp, which was used to heat up the pellet of opium before it was put into the long-stemmed pipe. – p.92
"I'm sick. A dopey is always sick," he said to Father. – p.114
Most of the women who came to the demon land were prostitutes. – p.26
…the Barbary Coast, a place filled with brothels and saloons and gambling joints. It reeked of vomit and cheap liquor and stale sweat. – p.22
Rules of the Department of Education Chapter 0520-12-04 Prohibited Concepts in Instruction:
The following concepts are Prohibited Concepts that shall not be included or promoted in a course of instruction, curriculum and instructional program, or in supplemental instructional materials:
An individual's moral character is determined by the individual's race or sex;
A meritocracy is inherently racist or sexist, or designed by a particular race or sex to oppress members of another race or sex;
Promoting division between, or resentment of, a race, sex, religion, creed, nonviolent political affiliation, social class, or class of people
Ascribing character traits, values, moral or ethical codes, privileges, or beliefs to a race or sex, or to an individual because of the individual's race or sex;
Who is responsible for this book being given to every 6th grader in Blount County School?
BCS policy 4.200 states that the curriculum will be developed and presented to the board for approval.
BCS policy 4.201 states that the board shall not discriminate on the basis of sex, race, national origin, creed, age, disability, or marital status in its educational programs.
BCS policy 4.400 states that the responsibility to select textbooks and instructional materials rests with the local textbook selection committees, subject to approval by the board.
BCS policy 4.4001 states that all classes shall be under the control of the Board and shall comply with the laws of the state of Tennessee and the Rules and Regulations of the State Board of Education. The book Dragonwings is in violation of Tennessee Code Annotated 49-6-1019 (see above).
BCS policy 4.801 states that the final decision concerning the use of controversial materials shall rest with the board.
Policy 4.201 states that the board reserves the right to amend the content of prescribed courses.
Want to take further action after signing this petition?
You can call or email with your concerns.
TN Dept of Education Commissioner Schwinn
615-741-5158
David Murrell (New Director)
865-984-1212
Jake Jones (Assistant Director, Curriculum and Instruction)
865-984-1212 Ex 55-2157
Board Member District 1 – Debbie Sudhoff
Board Member District 2 – Vandy Kemp
Board Member District 3 – Diane Bain
Board Member District 4 – Robby Kirkland (Chairman of the Board)
Board Member District 5 – Scott Helton
Board Member District 6 – Phil Porter
Board Member District 7 – Fred Goins
Additional Data: