Removal of Principal Dr. CHUCONNA ANDERSON
287
people have signed this petition.
Add your name now!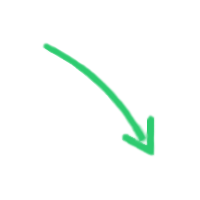 287

people

have signed.

Add your voice!
Maxine K.
signed just now
Adam B.
signed just now
PETITION TO TERMINATE Principal DR. CHUCONNA ANDERSON
Dr. Anderson has failed tremendously to execute her duties as Principal of Callaway High School. Whereas Dr. Anderson has undervalued our children, the most vulnerable individuals in our community, by her actions and leadership, shown preferential treatment amongst certain students, while showing excessive punishment to others. Dr. Anderson has created an entire system of allowing teachers and staff to profit off of students with fundraising and sales sanctions that are not approved by the school district or the Parent Teacher Association.
Whereas Dr. Anderson has shown preferential treatment not adhering to JPS code of conduct response, steps, and intervention guidelines allowing no consequence for some and excessive punishments for others without any opportunity or recommendation for remediation or intervention. While allowing one student with a weapon to violate a Step 8 level infraction, which states; assault that results in serious bodily injury or illness that involves: 2) extreme physical pain a lesser consequence than Code of Conduct implies. Steps which include (1)Behavioral Referral Submitted to Administrator (2)Parent / Guardian Contact (3) Teacher/Administration/Designee Conference with Student (4) Mandatory Conference with Teacher/Parent/Administrator. With consequences of (1)Student Due Process (2) Suspension extended beyond 10 days with referral to Alternative Program ( i.e. 90-180 day placement) (3) Mandatory Manifestation of Disability Review (IEP/504) if applicable (4)Referral to Expulsion (5) Mandatory report to MDE. Policy was not followed nor procedures implemented.
Whereas Dr. Anderson has demonstrated a lack of concern for our children confidentially by sharing vital information about a student's academic performance and personal family information. This action goes against the Educators Code of Ethics, Standard 9.2. Unethical conduct includes, but is not limited to, the following: a. Sharing confidential information concerning student academic and disciplinary records, health and medical information, family status/income and assessment/testing results unless disclosure is required or permitted by law. c. Violating other confidentiality agreements required by state or local policy.
Whereas Dr. Anderson showed undue bias by extending grades to students that did not earn such grades. This goes against the Educator Code of Ethics, 2.2. Unethical conduct includes, but is not limited to, the following: a. Falsifying, misrepresenting, omitting, or erroneously reporting any of the following: b.Falsifying records or directing or coercing others to do so.
Whereas Dr. Anderson has created an atmosphere of dishonesty between students, parents and educators which goes against the integrity of our school system by allowing educators and staff to profit off of fundraising efforts and sales sanctions that are not approved by the school district or Parent Teacher Association. The students are not allowed to bring food inside the school building unless being purchased from a teacher. This goes against school cafeteria regulation, which prohibits the sale of competitive food outside of the purchasing window.
Whereas her ability to improve the rating of Callaway School performance report card has remained a letter grade F and D under her leadership. She has failed at being honest and transparent in tracking the overall MacBook program and process. She has bullied and belittled teachers, students and parents if anyone questions her authority.
Whereas Dr. Anderson does not have the pulse of the students, teachers and families in this community. Anderson has failed to effectively engage and communicate with parents, students and teachers on a consistent basis. There is no confidence in Dr. Anderson as principal due to an ongoing series of issues.
We the undersigned concerned citizens of Jackson Public Schools, hold that Dr. Anderson has failed our community as the leader of our Callaway High School. We demand that the Board of Trustees remove Dr. Anderson employment status with regards to the termination of her contract immediately.