Remembering & Retaining the Hollywood Historic Core for All People
144
people have signed this petition.
Add your name now!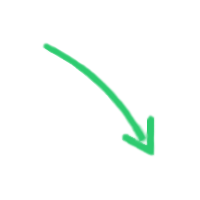 144

people

have signed.

Add your voice!
Maxine K.
signed just now
Adam B.
signed just now
NO MONEY IS NEEDED OR REQUESTED FOR THIS PETITION. ONLY MORAL SUPPORT. IGNORE ANYTHING ASKING FOR MONEY - ITS ADVERTISING THAT COMES WITH FREE ONLINE PETITION SERVICE. WHEN YOU SEE CHECK BOXES ASKING FOR DONATIONS, SIMPLY CLOSE OUT THE SCREEN. YOUR SIGNATURE WAS LOGGED AND YOU'RE GOOD TO GO. THANK YOU

A small group named "Peru Village" has filed a motion with the LA City Council to name the historic area of Sunset & Vine to Melrose & Vine,(and the surrounding blocks- a total of 48 City blocks in the Hollywood Historic Core) to "Peru Village". Not only is that terribly inaccurate, but it disguises the rich history of Hollywood which includes contributions from everyone universally over the course of a century. Some Peruvian settlers arrived in the 1960's to Hollywood, for the same reasons everyone moves to Hollywood. No one group has the rights to the Hollywood Historic Core. Following discussions with the group and after relaying concerns, and the fact that signs saying "Peru Village" will diminish the Hollywood brand, which is for everyone equally, they refused to pull the motion and plan on moving forward. Therefore we have created this petition to show support for ensuring the Hollywood name and Historic core are maintained as that for everyone all over the world.

The Hollywood brand is too significant to allow placement of any other designation signs in the Historic Core. Hollywood is the world's most famous neighborhood and the reason legions of people move to and visit Los Angeles. It is the epicenter of the overall culture of Los Angeles. Hollywood is the culture of Los Angeles.

Hollywood is a place of dreams open to the World. That belongs to all people under the Hollywood name. Importantly to the Immigration story of Los Angeles and Hollywood, is the story of "Entertainment Immigrants" that came here over the last 115 years, and still do. They are their own culture and people. They are the largest group of immigrants to this fabled town. People from around the world come to Hollywood for opportunities and a life in entertainment and all the industries and trades that it supports. These people who moved to Los Angeles and built Hollywood, moved here for entertainment. Their contributions are far reaching. Their culture is universal and their origins are widespread.

In the late 1930s and through the 1940s this stretch of road on Vine Street from Hollywood Boulevard to Santa Monica Boulevard (just part of the proposed "Peru Village") was called "Radio City". Later residents and visitors dubbed it Record Row. Jazz, the long recognized original American art form, in all of its distinctions, from Roots, Dixieland and Swing to Big Band and Bebop had a historic and long standing, deep rooted home in the clubs up and down Vine Street. This was the hub of motion pictures, later radio, and still later television. It was where some of the greatest albums of all time were recorded. It's where Vaudeville and comedy made major impacts in Los Angeles. Although these things affected us all Worldwide………no signs or designations were ever put up. Let's not simply sweep all of our collective amazing history under the carpet by giving this area a designation that doesn't reflect this rich history or even what this Historic Core is. We are a collective mosaic of culture, people and beliefs, all under the famous Hollywood fabled name.

Sponsor
Hollywood Unforgettable - Local residents, business owners and stakeholders who care about Hollywood.
Links