Remedy Eurocentricity at Coastal Carolina University by Diversifying the Faculty, Curriculum and Resources for Students
133
people have signed this petition.
Add your name now!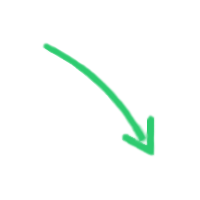 133

people

have signed.

Add your voice!
Maxine K.
signed just now
Adam B.
signed just now
Is Coastal Carolina University following through on their commitment to diversity and global perspective or does Eurocentricity maintain a strong-hold in our campus classrooms and culture?
A Eurocentric education focuses on the ideas and achievements of Western cultures, Whiteness, Europe and the English-speaking world with neglect to other perspectives and the contributions of people of color. A Eurocentric education ultimately teaches Whiteness and Western cultural practices as superior and ascribes messages of inferiority to other cultures, races, and nations.

In fall 2015,
•Only 70 student-seats (less than 1% of student population) will be available for classes regarding African and/or African-American politics, history, and literature.

• Only 22 student-seats (less than 1% of student population) will be available for classes regarding Latin American history.
• Despite having the most diverse student body of USC Clemson and CofC, CCU students will be limited to learning from the least racially-diverse faculty among these schools with only around 14% people of color.
• Despite having the most diverse student body of USC, Clemson and CofC, CCU will be the only college among these schools that does not offer a program or minor comparable to African-American Studies.
• Despite West Asia, North Africa, India and China predating European civilization, there will be only one course (Hist. of India) offered in comparison to the 21 European History courses offered.
• No students or employees will be offered or required to take racial sensitivity training or education.

How harmful is this Eurocentric emphasis and who does it disservice?
• Providing a Eurocentric education is a disservice to all students. By limiting students' education to one of Eurocentrism, CCU provides students only with a partial global narrative. If students are not provided a diversity of ideas, histories, and perspectives, they graduate from CCU with a limited breadth of understanding that does not align with the comprehensive and diverse education provided by surrounding institutions.
• As has been well documented in scholarly research, an especially problematic and hostile dynamic is prompted for students of color and/or non-European origin who are forced to assimilate to Eurocentric ideals while simultaneously having their history and cultures neglected and/or taught as inferior. "Eurocentrism fuels…a subconscious frame of mind that non-European societies have values contrary to American ideals of freedom and individualism, that they practice less legitimate faiths, lack the capacity to be innovative and forward-thinking and have to be 'saved' by us," (Hien Luu, 2011)

CCU's mission statement states they
"Seek to develop students who are... prepared to be productive, responsible, healthy citizens with a global perspective. To deliver on this commitment, Coastal Carolina recruits highly qualified and motivated students, faculty, and staff from the region, state, nation, and world to create a diverse and dynamic student-centered learning environment."

A closer examination of course offerings and diversity amongst faculty, however, demonstrates a gap between CCU's ideals and action. Coastal Carolina University has an outstandingly diverse student body, which is all the more reason for CCU's curriculum and faculty to be equally as outstanding. Therefore, we propose:
• Offering a program/minor comparable to African-American studies.
o USC offers a bachelor's degree and minor in African American Studies
o CofC offers a bachelor's degree and minor in African American Studies
o Clemson offers a bachelor's degree and minor in Pan African Studies
• Incorporate courses related to race, ethnicity, diversity, inclusion, and Eastern achievements to the common-core requirements.
o The Humanities core-curriculum requirement states,"Educated persons should gain the ability to recognize, interpret and evaluate humanistic thought and expression from a variety of viewpoints." However, the history classes offered to satisfy this requirement are limited to a heavy focus on the Southern United States and European Civilization.
• Remedying the over-representation of white faculty.
o "Time for a Change: Diversity in Teaching Revisited," finds that the disparity between minority student enrollment and teachers of color continues to be a major stumbling block on the path towards greater academic performance for all students.
• Composing a faculty who teaches a diversity of classes.
o Coastal Carolina has some incredible faculty that every so often offer courses regarding race, gender, sexuality, LGBTQ studies, women's history, Latin American history, Native American history, African politics, etc. We want more of this and certainly more than is currently offered to less than 1% of our student body!
• Require racial sensitivity training of Coastal employees and students.

In conclusion, we want to support an inclusive university. Coastal Carolina University was featured in the state and local newspaper for five separate events and demonstrations put on by faculty and students regarding racial protests and outcries during the fall 2014 semester alone.

Please support this student-led petition by signing your name and affiliations to help make Coastal Carolina University as comprehensive, safe, inclusive, and progressive a university as we all know is possible!
This petition is sponsored by
The Coastal Carolina Student Union
(https://www.facebook.com/CoastalCarolinaStudentUnion)
The New Afrikan Independence Party - CCU Student Chapter.
(https://www.facebook.com/groups/414036775419809/)
Contact CoastalCarolinaStudentUnion@gmail.com